March 23 is a great day to be born if you want to be an Olympic gold medallist
Sir Chris Hoy and Jason Kenny were born on March 23, as were Sir Steve Redgrave and Mo Farah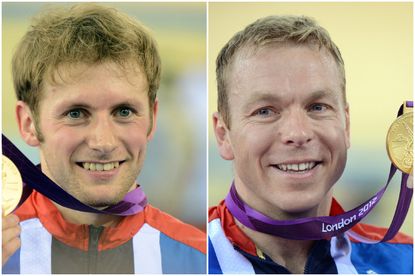 Were you born on March 23? Are you still young enough to make it as an Olympian? If so, the chances of you winning a gold medal are pretty high judging by the people you share your birthday with.
Not only was Sir Chris Hoy, who boasts six gold medals, born on this day in 1976, but his London 2012 teammate Jason Kenny was born the same day 12 years later.
The pair combined pretty well in both 2008 and 2012 to win team sprint gold medals, as well as claiming a few silver medals together at world championships through the years.
Not only are we celebrating cyclists' birthdays today, with 2012 double gold winner Mo Farah also born on March 23, and five-time Olympic champion Sir Steve Redgrave, who Hoy overtook as Britain's most prolific Olympian in London when he won his sixth gold.
Hoy recently launched a programme run by UK Sport to find the next generation of British Olympic champions. You don't have to be born on March 23 to sign up to it, but by the looks of it having that birthday will certainly help!
Thank you for reading 20 articles this month* Join now for unlimited access
Enjoy your first month for just £1 / $1 / €1
*Read 5 free articles per month without a subscription
Join now for unlimited access
Try first month for just £1 / $1 / €1