MILLAR RE-CONFESSES TO COFIDIS DOPING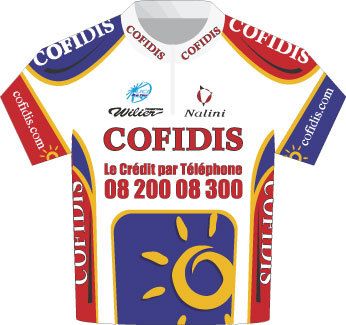 The second of the five-day Cofidis trial has seen David Millar re-confess that he used banned drugs during his time with the scandal-ridden French team.
Millar told the court in Nanterre on Tuesday that he had taken EPO on several occasions between 2001 and 2003. He then told French police during questioning in 2004 that he had used the drug, and was subsequently banned for two years and stripped of his 2003 World Championship title.
?I took drugs because it was my job to get good results,? Millar admitted. ?You take banned substances because you?re trapped by yourself, glory and money. I?m not proud of what I did.?
Millar was scathing about Cofidis policies towards the illegal doping practices that according to several riders were rampant throughout the team.
?The whole issue was never brought up by them, they were like ostriches. They were inhuman about the subject.? Cofidis policy of linking pay levels to riders? UCI points has been widely criticised as encouraging the use of drugs.
Up until 2001, Millar - who joined Cofidis in 1997 as a neo-pro - said he had raced clean. Following his two-year ban, the Briton, now with Spanish outfit Saunier Duval-Prodir, has become a self-appointed ambassador for racing without using banned drugs.
?Nobody placed me under pressure, but I felt that pressure in any case.? Millar said. ?I became somebody I wouldn?t have liked to meet.?
If Millar?s statements were very much on a par with previous declarations, his former Cofidis team-mate Phillipe Gaumont provided most of the drama of the day by claiming that it was ?standard practice for riders to have up to 100 injections a year. Only about five percent of all riders in the UCI?s top 200 have never used banned drugs.?
The trial continues today [Wednesday] with the questioning of former Cofidis team doctor Jean-Jacques Menuet, accused by Gaumont of complicity in the drug taking activities within the team.