NEW: Cycling Active magazine on sale now!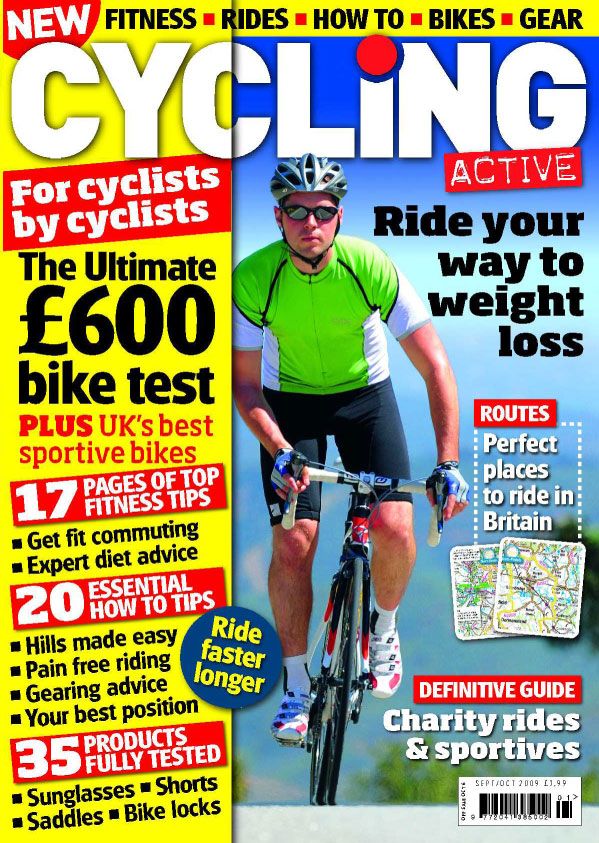 Cycling Active website now live: www.cyclingactive.com
Cycling Active is the new magazine for people who love riding their bikes. With almost 40 pages of in depth product reviews from some of the most experienced cycling writers in the country, it's the first place to go if you're thinking of hitting the shops this summer.
From sportive bikes to sunglasses, shorts and bike locks - we've tested them so you know what to buy.
We've also got advice from top nutritionists on how to fuel your riding before during and after your ride; no matter what type of riding you do. Elsewhere in the new magazine is the best Rides section you'll see in a cycling magazine. In this issue we feature rides in Warwickshire, the Wirral and Cheshire, Kent and Surrey and Yorkshire.
Each ride includes OS quality maps for you to use as well as a listing of eateries and bike shops in the area.
Also in the first edition of Cycling Active is:
- Become a rush hour rider
- Burning issue: training for weight loss
- Techniques for better climbing
- Beating neck pain
- Sportive calendar
Cycling Active September/October issue is available now from WHSmiths, major supermarkets and all good newsagents priced £3.99. You can also buy it direct.
How cycling is beating the recession
Seven of the best sunglasses on test. Rated by the experts
How to get the most out of your big day