iGo Gift Vouchers just for cyclists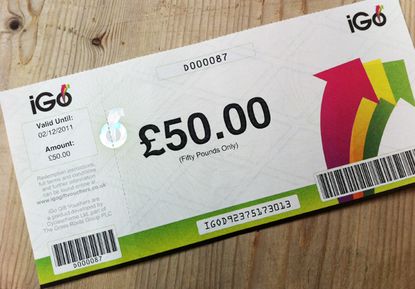 Words: Nick Rearden
There is no shortage of gift-buying advice out there; the question is, do you buy the great book Le Métier: The Seasons of a Professional Cyclist by Michael Barry - £25 at all good bookshops - or Endura Dexter II Windproof Winter Gloves for £30? Both an excellent choice but if you do opt for the gloves, which size?
Which is why an iGo Gift Voucher might be the ideal choice. Bought to us by Cyclescheme, which launched the original and massively successful Cycle To Work purchase deal with local bike shops, it might just be the solution if 10-days-to-go is as close as you want to cut it.
There's still time to log on and get the vouchers sent to yourself for on-the-day appreciative hugs. Any closer and you'll want to get them posted directly. You can personalise a voucher starting from £20 and they can be redeemed at over 1,600 bike shops across the UK. Sorted.
Thank you for reading 20 articles this month* Join now for unlimited access
Enjoy your first month for just £1 / $1 / €1
*Read 5 free articles per month without a subscription
Join now for unlimited access
Try first month for just £1 / $1 / €1