New organisation formed to represent women professional cyclists
The Cyclists' Alliance surveys found that just under half of female pro riders get paid €5000 or less per year, with a significant number not getting paid at all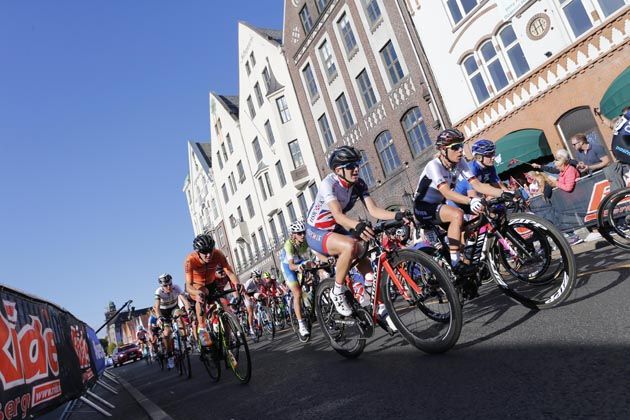 (Image credit: Yuzuru Sunada)
A new organisation has been formed to represent the interests of female professional cyclists after a recent survey revealed widespread concerns among women cyclists relating to contracts, wages and rider safety.
The Cyclists' Alliance was founded by Iris Slappendel, Gracie Elvin and Carmen Small, and says that it aims to "be a resource and a cohesive voice for professional cyclists in order to promote and protect athlete safety and enhance professionalism within the sport".
The need for such an organisation representing women pro cyclists was highlighted by results of two surveys.
>>> British Cycling unveils inaugural junior women's road race series for 2018
"We sent out the surveys in February and April to get a sense of the biggest concerns and issues riders face, and if there was any interest or demand for a riders' union," said former pro rider Slappendel.
"The response rate was incredible. Riders from every UCI-registered team participated, and we garnered well over 200 unique responses. The overwhelming message from the women's peloton was clear: change needs to happen for the sport to grow, and the time is now."
Data from the surveys showed that 46.9 per cent of riders reported that they earn €5000 (£4415) or less per year and 17.5 per cent did not get paid.
The Cyclists' Alliance says that 90 per cent of respondents signed a contract with a UCI-registered team without seeking legal advice.
The organisation is seeking to be officially recognised by cycle sport's global governing body, the Union Cycliste Internationale (UCI). It hopes that this will take place by the 2018 Road World Championships.
It is hoped that the two parties will be able to agree on a minimum wage for female pro riders and a standard contract.
>>> Former UCI president Brian Cookson announces intention to start a women's WorldTour team in 2019
"Men's professional cycling developed slowly over nearly 100 years of traditions which, over time, have been reinforced by political rivalries and economic decisions which have limited the sport's opportunities," said Small.
"Women's professional cycling can, and must be, a sport which forges a new path that does not follow the template of the men's sport. The women's sport can accomplish this by uniting the interests of its labour force – namely, the women athletes who are the lifeblood of every competition — and the image that the sport portrays to the greater public."