Northern Ireland plans cycling revolution
European-style cycling infrastructure and policies to be replicated in Northern Ireland over next 25 years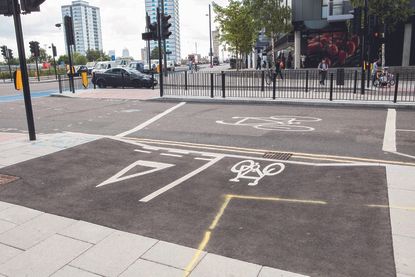 (Image credit: Daniel Gould)
By Chris Marshall-Bell
Northern Ireland is aiming to replicate the cycling infrastructure and policies of over European countries in the next 25 years.
The Northern Irish are being encouraged to take part in a consultation that will develop a cycling culture in the country.
Yesterday the Department for Regional Transport published its draft Bicycle Strategy which is exploring ways of how to establish a cycling culture in the country by 2040.
The report states that it wishes to "give people the freedom and confidence to travel by bicycle, and where all road users can safely share space with mutual respect."
Inspired by "European neighbours who have embraced the bicycle as simply 'another mode' of transport that is accessible, attract, safe and desirable" the consultation is open until Friday, 21 November.
The Strategy report adds: "We understand that we have a long way to go, and that it will take beyond a 25 year horizon to reap the full benefits of our bicycle strategy. However we are committed to our vision.
"We will work with other Government Departments, District Councils, the voluntary and private sectors and other interested parties to ensure that the Strategy is fully and optimally implemented."
The strategy comes nine months after Transport Minister Danny Kennedy announced the establishment of a Cycling Unit that is dedicated to providing a focus on improving cycling in the country.
There will be a public consultation opportunity on Thursday, 16 October, in Belfast when there is a cycling-dedicated seminar taking place called 'Northern Ireland – Changing Gear'.
Details of other consultation events to take place in the country in October and November will be released soon.
Thank you for reading 20 articles this month* Join now for unlimited access
Enjoy your first month for just £1 / $1 / €1
*Read 5 free articles per month without a subscription
Join now for unlimited access
Try first month for just £1 / $1 / €1