Pantani film plus Watson and Thompson photo exhibition in Leeds
Northern premier screening of Pantani: The Accidental Death of a Cyclist with photo exhibitions from Graham Watson and Bernard Thompson - White Cloth Gallery, Leeds, on May 22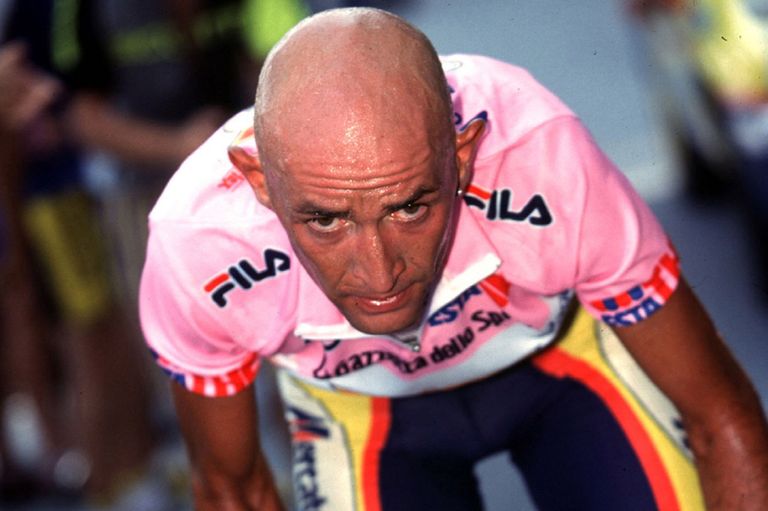 (Image credit: Graham Watson)
The north-of-England premier of the film Pantani: The Accidental Death of a Cyclist will take place on Thursday May 22 at the White Cloth Gallery, Leeds, accompanied by exhibitions of photographs from Graham Watson and Bernard Thompson.
The evening includes an introduction to the film by its director James Erskine, a welcome drink and canapes, plus live music from Leeds' Catch 22.
Pantani: The Accidental Death of a Cyclist is inspired by Matt Rendell's book, The Death of Marco Pantani, and according to the film's makers it "explores the startling truth behind one man's remarkable descent from being amongst the finest athletes on earth to his tragic end in a sport riven by intrigue". Included are interviews with Bradley Wiggins and Greg LeMond, with original archive footage and reconstructions.
Graham Watson is one of the world's best-known cycling photographers, covering bike races all around the globe. His work can be regularly seen on www.cyclingweekly.com and in the pages of Cycling Weekly and Cycle Sport magazines.
The late Bernard Thompson made his name as a photographer of time trials for three decades in Britain, from the 1960s to the early 1990s. His work offers a unique view of the world of British time trials and its leading riders such as Beryl Burton.
Tickets cost £25, or £10 excluding the film screening. Tickets can be purchased via the White Cloth Gallery website.
http://www.youtube.com/watch?v=xfN3uxk-vRs