Pinarello set to be bought by Louis Vuitton group
LVMH group looking to move into sports business with acquisition of Pinarello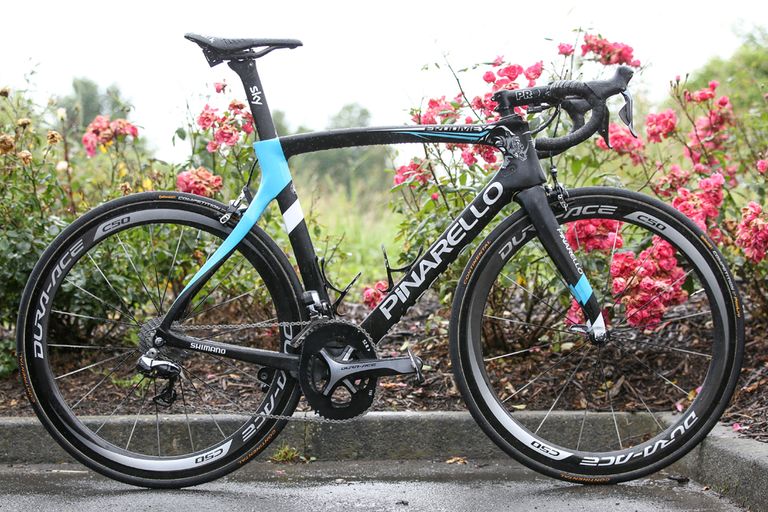 If you were in any doubt about where Pinarello sits in the cycling market, the Italian company is now being targetted by the LVMH Moët Hennessy Louis Vuitton SE group (LVMH), the company behind high-end luxury brands such as Louis Vuitton, Dior, and Moet et Chandon.
>>> Elia Viviani's amazing gold and blue Pinarelo Dogma F8 is rather special
According to Italian cycling website TuttoBici Web, the luxury good conglomerate is looking to move into the sports and wellness market, and sees Pinarello as its first objective in pursuing this goal.
Watch: Pinarello Dogma F8 review
The deal will see LVMH acquire ownership of the Pinarello brand, but should see no change to the overall structure of Pinarello, with current CEO Fausto Pinarello remaining in his position, and no change to the direction of the company or any of its businesses away from building bikes, such as its travel business Pinarello Travel, or the Pinarello Granfondo.
LVMH has apparently also been attracted to Pinarello by the company's association with Team Sky, with the British team riding Pinarello bikes since its inception in 2010, and continuing to do so until at least 2020.
Negotiations towards the deal have been in progress for the last few months and seem to have been moving swiftly, with the final purchasing price being the only major detail yet to be agreed upon.