Police tackle cyclist who almost inadvertently rode into Obama motorcade (video)
Daniel Provencio was bundled to the ground seconds before President Obama's motorcade rolled through the intersection in New York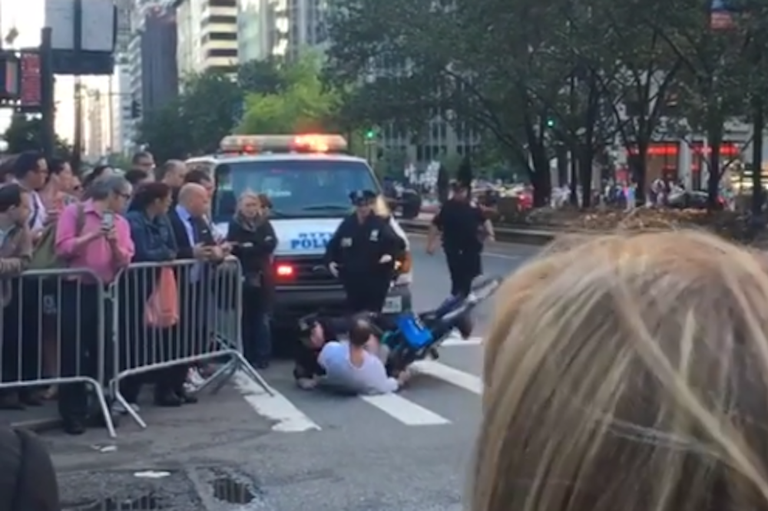 Daniel Provencio was pedalling his way to a blind date in New York City when he was taken down by several members of the NYPD.
It turns out that Mr Provencio somehow managed to breach a road block on a Park Avenue intersection while on his hired CitiBike and almost cycled straight into President Obama's motorcade.
Pumping 'Call Me Maybe" through his headphones, according to TMZ, Mr Provencio was barged off his bike by one officer and forcefully handcuffed by another heavy-handed cop just seconds before the motorcade's mass of vehicles rolled through.
http://www.instagram.com/p/BGaSn7pwHb-/
>>> Brainwaves of New York cyclists create cycling stress map of the city
An NYPD spokesperson said: "At 18.20 hours a 59-year-old man on a Citibike attempted to circumvent the motorcade at 50th Street and Park.
"He was dropped by officers and given a disorderly conduct summons."
According to onlookers, another cyclist approached the junction shortly after but was able to adhere to the officers' calls for him to stop. Unfortunately for Mr Provencio his date didn't hang around while he was in custody.