RAPHA-CONDOR LOOKING FOR SUCCESS HOME AND AWAY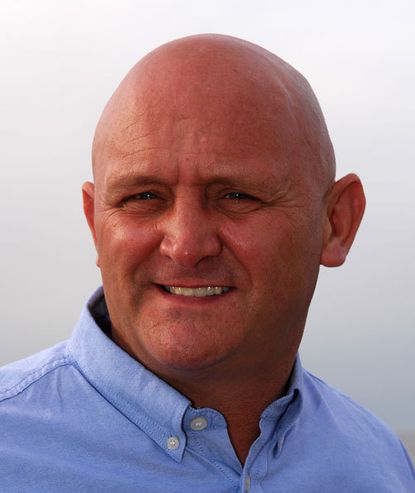 Rapha-Condor?s team manager John Herety has outlined his goals for the season and he wants to make a big impact far and wide.
The Tour of Qinghai Lake in China is one of his big goals but the team is set to compete in South Africa, North America and Japan, as well as closer to home in Europe and the UK.
The team launch was held in central London last Friday before the majority of the squad flew to Malaga for the first of two training camps in the south of Spain.
At the end of February six riders will head to South Africa to kick off the racing season. It is likely Tom Southam, Darren Lapthorne, Kristian House, Dan Craven, Simon Richardson and one other will ride the Tour de Boland and the Giro del Capo.
Australian rider Lapthorne rode for Sparkasse last year, and the Drapac-Porsche team before that. He has not yet come to Europe, as he is waiting on his visa. If it comes through in time, it will enable him to meet the rest of the team in South Africa.
The Namibian, Craven, is current African road race champion, having won his title in Morrocco in November.
Chris Newton is still training on the track and will continue his build-up to the Copenhagen World Cup in February and the World Championships in March, where he?s one of the favourites for the points race.
Swipe to scroll horizontally
Chris Newton
Dean Downing
Kristian House
Simon Richardson (from Plowman Craven)
Ben Greewood
Tom Southam (from Halfords-Bikehut)
Darren Lapthorne (from Sparkasse)
Dan Craven (from FidiBC.com)
Rhys Lloyd
Matt Cronshaw (from Kinesis)
Liam Holohan (from Pearl Izumi)
Mike Rudling (from SP Systems Wightlink)
Swipe to scroll horizontally
?From a racing perspective, I?d really like to do well at the Tour of Qinghai Lake,? said Herety (pictured).
The Chinese stage race is tough and hilly but Herety believes that if the team targets it, they can make an impact. One of the Rapha club?s new members has access to a facility which will allow the riders to acclimatise to the effects of riding at altitude in an indoor chamber.
?We?re going to do some work on that before we go,? said Herety. ?This isn?t about trying to raise haematocrit levels, though, it?s about exposing the riders to the effects on a regular basis to enable them to cope with the change at short notice. That way we don?t have to go over there ten days before the race to acclimatise.?
?The Tour of Britain is always a big objective, and the second half of the season will be about getting ready for that,? Herety added. ?I?d love to win the National Road Race Championship too, so we?ll target that.
?Then there is the televised criterium series, which is important to the sponsors. We?ve got Dean Downing, the national crit champ, and we know he?s already a very good crit rider, so we?ll be getting him into top shape for May and June when there?s that intensive period of races.He struggled with a back injury in the stage races he did last year, even though he got some great results, but he?ll be particularly targeting the crits this year.?
Swipe to scroll horizontally
February
25-March 1 Tour de Boland South Africa
March
4-8 Giro del Capo South Africa
14-15 Bikeline Two-Day Premier Calendar
23-29 Tour of Normandy France
29 Tour of the Reservoir Premier Calendar
April
1-5 Cinturon Ciclista Tour Majorca
11-13 Girvan Stage Race Premier Calendar
19 Archer Grand Prix Premier Calendar
26 East Midlands CICLE Classic UK
May
2-3 Chas Messenger stage race Premier Calendar
10 Lincoln Grand Prix Premier Calendar
17 Hillingdon criterium National Circuit Race Series
17-24 FBD Insurance Ras Ireland
17-24 Tour of Japan Japan
21 Milton Keynes criterium Tour Series 1
23-24 Tour of Wessex Premier Calendar
28 Exeter criterium Tour Series 2
28-31 Tour of Kumano Japan
31 Regional Championships UK
June
2 Woking criterium Tour Series 3
4 Peterborough criterium Tour Series 4
6 Smithfield Nocturne London, Nocturne Series
7 Ryedale Classic Premier Calendar
9 Blackpool criterium Tour Series 5
11 Southport criterium Tour Series 6
14 Beaumont Trophy Premier Calendar
16 Stoke-on-Trent criterium Tour Series 7
16-21 Tour de Beauce Canada
17 Stone criterium National Circuit Race Series
18 Derby criterium Tour Series 8
20 Cheltenham or Brighton criterium Nocturne TBC
23 York criterium Tour Series 9
24 Otley criterium National Circuit Race Series
25 Darlington criterium Tour Series 10
28 National Championship Road Race Abergavenny, Wales
30 Southend-on-Sea criterium Tour Series 11
July
1 Rochdale criterium National Circuit Race Series
3 Blackpool criterium National Circuit Race Series
5 Tour of Blackpool Premier Calendar
7 Brighouse criterium National Circuit Race Series
14 Colne GP National Circuit Race Series
15-26 Tour of Qinghai Lake China
22 Blackburn GP National Circuit Race Series
24 National Criterium Championships
26 East Yorkshire Classic Premier Calendar
August
1 Canary Wharf Nocturne London, Nocturne Series
8-13 Tour de New York USA
9 Tour of Pendle Premier Calendar
19-23 Tour of Ireland
23 Richmond Grand Prix Premier Calendar
29 Salford Nocturne Nocturne Series
September
5 Newport Nocturne National Circuit Race Series
6 Travelwise Warwick GP National Circuit Race Series
12-19 Tour of Britain
20 Preston criterium National Circuit Race Series
RELATED LINKS
Tom Southam interview
2009 British racing calendar
Thank you for reading 20 articles this month* Join now for unlimited access
Enjoy your first month for just £1 / $1 / €1
*Read 5 free articles per month without a subscription
Join now for unlimited access
Try first month for just £1 / $1 / €1