Course records tumble in Southern Counties 10-mile time trial
British time trial round (Mar 29-30): News and results from around the UK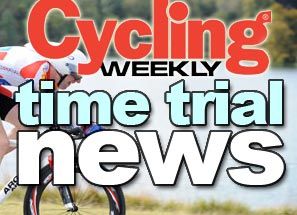 Three riders broke the course record at the Southern Counties CU sporting 10-mile time trial near Oakwoodhill in Surrey on Saturday.
22-year-old Leatherhead-based rider Elliott Porter (Rapha Condor-JLT) took the win with 21-28 for the G10/46 course.
But second-placed Steve Kane (Brighton Excelsior) and third-placed Conall Yates (In Gear-Quickvit RT) had also broken Ben Instone's old course record with 22-04 and 22-05 respectively.
Records were broken in the women's event too, which was part of the popular South East Women's Time Trial Series. Four women finished inside the old 26:00 course record which was held by Trudy Sammons - Lizzy Brama (Brighton Mitre) 25:54, Jasmijn Muller (Kingston Wheelers) 25:25, Helen McKay (Look Mum No Hands RT!) 25:06 and Suzetta Guerrini (London Dynamo) 24:42.
As well as his win in the 10, Porter made it a double winning weekend when he won Sunday's 25-mile event on the same roads, again promoted by the SCCU.
He clocked 53-50 to win by 28 seconds from Kane again, while this time third spot went to veteran Liam Maybank (Twickenham CC) with 55-20.
In Leicestershire, prolific winner Matt Bottrill (Drag2Zero.com) broke the course record in the Coalville Wheelers Bridget Bailey Memorial 10, clocking 20-50 for the A10/33 at Griffydam to win by around two and a half minutes.
There were also some fast times in East Yorkshire, where Team Swift staged a 10 at Ellerker, using the new V718/1 course which will be used for the men's National 10 later this year.
Matt Sinclair (Lutterworth Cycle Centre) won the event with 19-40, which was six seconds ahead of Simon Bridge (Manchester Wheelers, while Andy Jackson (Team Swift) took third, another five seconds back.
In Cambridgeshire, Ashley Cox (CC Luton) won the open race at the VTTA East Anglia 25 on Saturday, beating multiple national champion Michael Hutchinson by 25 seconds at Stetchworth.
Cox clocked 53-30 to take the win, with Hutchinson (In Gear-Quickvit RT) covering the E33/25 in 53-55. Third place went to James Walsby (Catford CC) exactly five minutes slower than Cox.
In Gloucestershire, Billy Oliver (RST Sport) won the University of Bristol 10 at Falfield by eight seconds, his time of 21-16 pushing Paul Jones (Bristol South CC0 into second while Richard Spink (Strada Cycles) took third.
Peter Vincent was quickest at the Exeter Wheelers Fours Firs event, stopping the clock at 33-22. The ride was good enough for Vincent to beat Bike Shed UK's Richard Oram and MDCC team mate Conrad Moss.
And in the Norlond Combine 10 at Towcester, Tim Davies (Icknield RC) took the win by eight seconds, recording 22-15 to beat David Mean (Hinckley CRC) into second spot, while Ryan Kenworthy (Leisure Lakes Bikes) was over a minute further back in third place.
British road race round-up (March 29-30): News and results from around the UK
Thank you for reading 20 articles this month* Join now for unlimited access
Enjoy your first month for just £1 / $1 / €1
*Read 5 free articles per month without a subscription
Join now for unlimited access
Try first month for just £1 / $1 / €1