Rider climbs the mountain that bears his name on his 103rd birthday
Robert Marchand celebrated his 103rd birthday by climbing to the top of Col Robert Marchand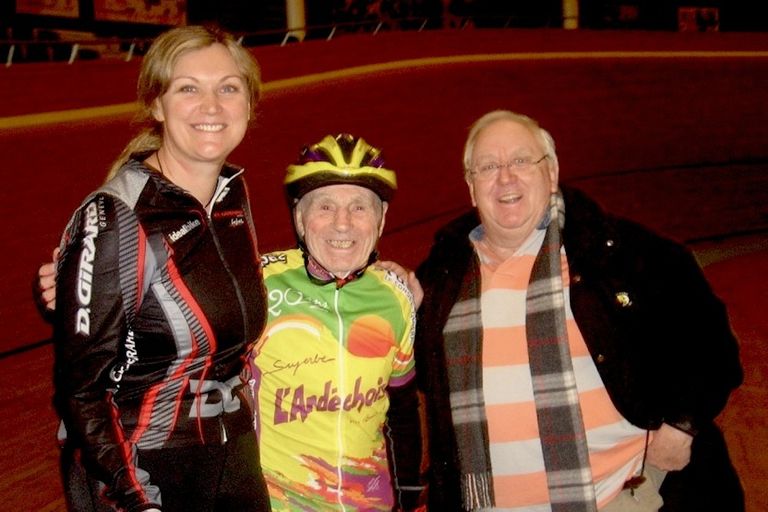 Statistics say that not many of us will live to see our 103rd birthday, let alone have a large hill in France named after us, so Robert Marchand's ascent of his 'col' made his birthday even more special.
The former fire-fighter from Amiens traversed the Col Robert Marchand, a 10km stretch of the D532 between Saint Felicien and Lalouvesc, in less than an hour, celebrating with a well-earned glass of champagne at the summit.
Marchand normally only rides in temperatures of 15 degrees and over, but had to make a special exception on his birthday when the weather was wet and the mercury only hit 11 degrees.
>>>> Fuel properly for winter cycling
As well as having a 911m hill named after him, Marchand is also holds the hour record for his age group, standing at 26.925km as well as the 100km speed record, set in a time of 4h17m27s.
He's showing no signs of slowing down either. His hour record was set in January this year, when he went 10 per cent further than his own previous mark set when he was only 100.
"My doctor tells me I'm doing well and he says to continue what I'm doing – but perhaps to go at it a bit less hard," he said after his most recent accomplishment, stating that he wants to continue racing until he is 105.
Nick Clegg spoke in Bristol today to announce the single biggest investment in cycling
Chris Boardman was speaking at a cycling summit in Bristol where Nick Clegg announced the Government's £214m investment in cycling