Riis upset with tactics of cyclists' agents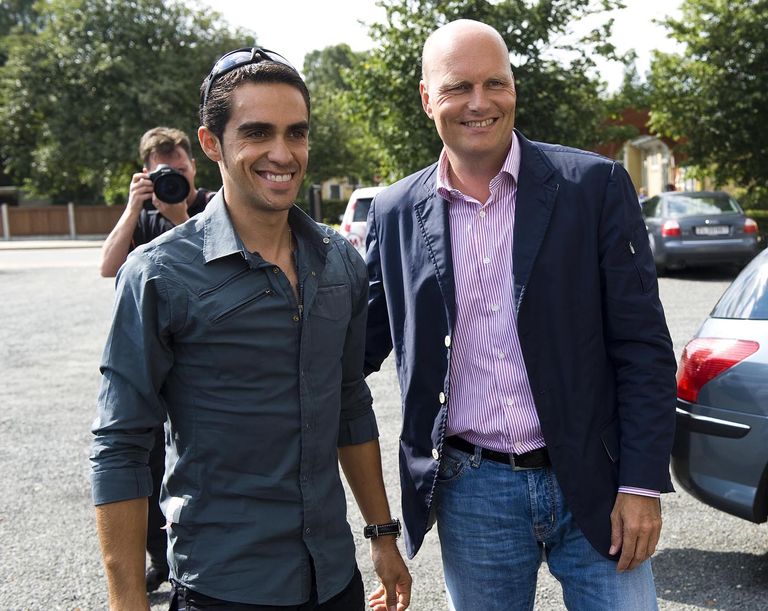 The tactics of cyclists' agents have become too much for Saxo Bank team manager, Bjarne Riis, during this transfer season.
"It's a huge problem in the sport, and this year it has gone completely berserk," he told Denmark's BT newspaper.
"The agents are running around and shopping with all sorts of teams, it's not just us who have those problems here. It must stop now. It is unacceptable."
The Dane has not had the easiest of transfer seasons. He lost brothers Andy and Fränk Schleck to a new team in Luxembourg, and Fabian Cancellara, who announced Saturday he is leaving team Saxo Bank one year early.
Swiss Cancellara reportedly paid €3 million to annul his contract Riis. He will likely race for BMC Racing or Luxembourg's team, though he has yet to announce his future home.
Riis welcomes the money as he hired three-time Tour de France winner Alberto Contador for the next two years, 2011 to 2012. He reportedly will pay Contador €4.5 million per year.
Australian neo-professional Richie Porte is the next cyclist who reportedly wants to leave. He possibly reasons that Saxo Bank is no longer the team he joined last year with the arrival of Contador, and the loss of the Schleck bothers and friend Stuart O'Grady.
If he is able to annul his contract and become a free agent, 25-year-old Porte will be quickly signed thanks to his first year's results: seventh overall, top young rider and three days in the pink jersey at the Giro d'Italia. And, perhaps important for team Sky, he left an aggressive mark at the Tour of Britain last week.
"The agents put ideas in the minds of young riders by persuading them with numbers that are completely unrealistic," continued Riis.
"He [Porte - ed.] has a contract. He will not be let go. It is that simple, and he knows it well."
Porte confirmed his contract continues through next year. With the help of Stuart O'Grady, he was introduced to Riis one year ago and agreed to a two-year contract.
He and his agent Andrew McQuaid were both unavailable when contacted by Cycling Weekly for this article.
Related links
Cancellara taking all offers seriously
Riis welcomes Contador and Saxo Bank's continuation