Roman Kreuziger's biological passport appeal rejected by CAS
Court of Arbitration for Sport rejects Roman Kreuziger's appeal against provisional suspension due to possible anti-doping violation - Czech rider will not take part in Vuelta a Espana for Tinkoff-Saxo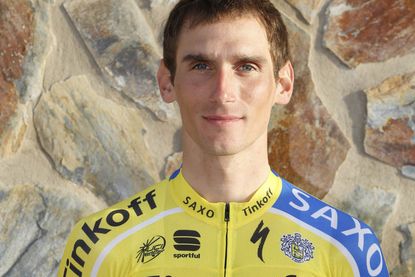 (Image credit: Watson)
The Court of Arbitration for Sport (CAS) threw out Roman Kreuziger's appeal today and backed a decision by cycling's governing body to suspend him from racing.
Despite his Tinkoff-Saxo team arguing against it, the Union Cycliste Internationale (UCI) provisionally suspended Kreuziger on August 2 while it investigates abnormal findings in his biological passport that possibly indicate doping.
"The CAS dismissed the appeal of the Czech cyclist," read a statement following a hearing today in Lausanne, Switzerland, from 9:30 to 12:30.
"The rider sought to overturn such suspension in order to be able to compete in the 2014 Tour of Spain and possibly in the UCI World Road Championships. Kreuziger filed an appeal at the CAS on 5 August 2014. In accordance with the rider's request and the UCI's agreement, the arbitration procedure was conducted on an expedited basis."
The panel heard from both parties and decided that Kreuziger should remain suspended during the investigation. It added it would release a full explanation in a few weeks.
Kreuziger responded in Twitter to the announcement that he would push ahead with his lawyer, John Stovicek. "OK, not what we expected, but we didn't say last word!" Kreuziger wrote. "Looking forwards with Mr. [John] Stovicek... Life is full of surprised. #nevergiveup"
"Our main legal objection was temporary suspension," Stovicek said in a recent interview on Czech TV. "The rules refer to a positive A sample, but there wasn't one in this case."
Kreuziger placed fifth in the Tour de France last year and planned to support Alberto Contador in this year's edition before news leaked of a biological passport violation. His Tinkoff-Saxo team pulled him from its roster for the race, but later tried to field him in the Tour of Poland with an eye on the Vuelta and Worlds. The UCI stepped in on August 2 and said the 28-year-old could not race while it investigated abnormal passport readings.
Kreuziger joined Tinkoff for the 2013 season. Riding with team Astana, he returned off readings in 2011 and 2012 that started an exchange between him and cycling's governing body. He sought out experts and tried to explain the values, but on May 30, the UCI's anti-doping commission said that it did not accept his reading of the passport.
The passport, which the UCI introduced in 2008, tracks blood and urine values to spot abnormalities that could indicate doping. It recently led to the ban of British rider Jonathan Tiernan-Locke and stopped Franco Pellizotti, Igor Astarloa, Denis Menchov and others over the years.
Today's CAS decision adds more weight to the UCI's biological passport, which many insiders have said has helped make cycling a cleaner sport. Kreuziger, who last raced in the Tour de Suisse on June 22, must now wait until his case runs its course before he can hope to return.
Roman Kreuziger withdrawn from racing by Tinkoff-Saxo after biological passport irregularities
Thank you for reading 20 articles this month* Join now for unlimited access
Enjoy your first month for just £1 / $1 / €1
*Read 5 free articles per month without a subscription
Join now for unlimited access
Try first month for just £1 / $1 / €1