Ski on Wiggo: Channel 4 say Bradley Wiggins will continue on The Jump despite injury
The 2012 Tour de France winner suffered a leg injury ahead of the show's start and aggravated it in his first competitive outing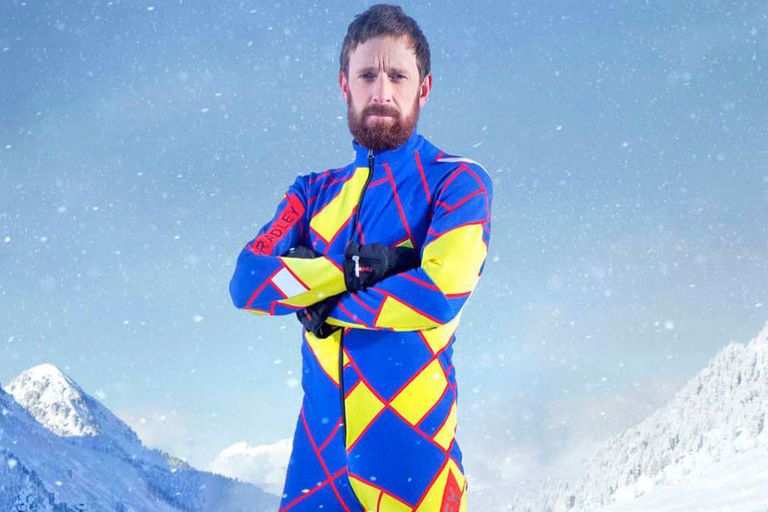 Sir Bradley Wiggins will continue to compete on competitive celebrity ski jumping show 'The Jump' despite aggravating an injury on Sunday's opening night of competition, say broadcasters Channel 4.
A spokesperson for the channel told the Radio Times that Tour de France winner would continue on the show despite complaining of a torn calf muscle after winning a parallel ski slalom event on Sunday.
"Bradley has received treatment for an injury to his leg but he remains in the competition," they said, despite reports that Wiggins himself had hinted at quitting the show.
The 36-year-old is the biggest name in the reality show, which has a history of causing injuries to its contestants, with model Vogue Williams quitting before the programme had even gone to air for the first time after suffering a knee injury in training.
Five-time Olympic champion Wiggins retired from professional cycling at the very end of 2016, with his last competitive outing on a bike at the Ghent Six Day, which he won alongside fellow Brit Mark Cavendish.
And Wiggins says he has left his competitive edge behind him for now, and plans to enjoy his stint on The Jump rather than try and win it.
"I didn't come here to win," he said. "My goal was just to improve my skiing. It's a nice transition to retirement.
"I have spent 20 years worrying about competitions so I didn't want go straight into another competition."