Sky on attack, but Ferrari prevails in shortened GP Lugano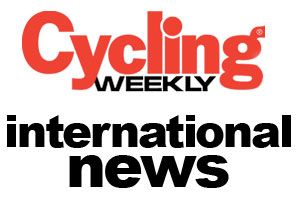 Team Sky weathered a cold and rainy GP Lugano, won by Roberto Ferrari (De Rosa-Stac Plastic) after organisers shortened the race by one circuit due to a wayward car.
"It was dangerous, but I was lucky to escape the crash," said South African John-Lee Augustyn (Sky). "It is good [they stopped it], because it was dangerous on the descent."
One day after forming the main five-man escape group in the GP Insubria, Augustyn helped form the key escape group in Switzerland. He joined a group of 25 that went clear midway into the first of five 35.7-kilometre circuits around Lugano.
Augustyn accompanied yesterday's winner Samuel Dumoulin (Cofidis), Ivan Basso, Ivan Santaromita, Oliver Zaugg (Liquigas-Doimo), Brent Bookwalter, Thomas Frei, Steve Morabito (BMC Racing), Stéphane Augé (Cofidis), Francesco Ginanni (Androni), Vitaliy Buts (Lampre-Farnese Vini), Maxime Bouet, José Luis Arrieta (AG2R La Mondiale), Ermanno Capelli, Giampaolo Cheula, David Gutierrez Palacios (Footon-Servetto), Arnold Jeannesson, Ángel Madrazo (Caisse d'Epargne), Alessandro Raisoni (Carmiooro-NGC), Sergio Laganà, Roberto Ferrari (De Rosa-Stac Plastic), Edoardo Girardi (Ceramica Flaminia), Luca Mirenda (ISD), Piergiorgio Camussa, Hubert Schwab (Vorarlberg-Corratec), Marino Palandri (Adria Mobili).
They held 1'40 at the end of the first circuit and 1'15" by the end of the second, but their move ended on the third circuit. The group had caught the escape on the Albonago climb (485m) and a new escape with Lampre team-mates Damiano Cunego and Simon Spilak started to gain ground.
An oncoming car, at kilometre 96, caused Spilak and two others to crash. The three were not seriously hurt, but the cyclists' spirits were dampened, to say the least. The group stopped and argued with the organisers, who decided to shorten the race by one circuit. Only around 50 riders continued, BMC Racing and Augustyn decided enough was enough.
On the final climb, a group of seven went free: Ferrari, Capelli, Cheula, Bouet, Jure Kocjan (Carmiooro-NGC), Simone Stortoni (Colnago-CSF Inox) and Leonardo Bertagnolli (Androni). They were able to hold 15 seconds over the closing 5.3 kilometres.
"When this sort of thing happens, you go ahead, but not with the same sporting spirit," said Ferrari. "But on the last lap, when we started to really race, I was able to defend on the climb and re-enter on the descent."
Ferrari won the sprint of seven ahead of Kocjan and Capelli. Sky's Chris Froome arrived in the chase group at 12 second back.
Related links
Roche ends hard GP Insubria fight with third; Dumoulin wins
Thank you for reading 5 articles this month* Join now for unlimited access
Enjoy your first month for just £1 / $1 / €1
*Read 5 free articles per month without a subscription
Join now for unlimited access
Try first month for just £1 / $1 / €1