Spanish climber Eladio Jimenez tests positive for EPO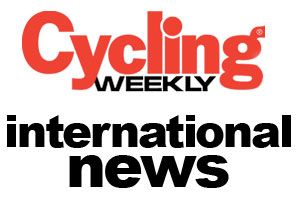 33-year-old Spaniard Eladio Jimenez (Loule) has tested positive for EPO. The result came from tests carried out in a laboratory based in Madrid.
A three times stage winner of the Vuelta, and former Kelme rider, Jimenez' positive test dates from the Tour of Portugal, where he won stage six of the race.
After turning pro with Banesto in 1998, Jimenez's biggest results came in the mountains. In the Vuelta he took two mountain top stages at Xoret de Cati in 2000 and 2004 - the first for Banesto the second for Kelme - as well as on one of the Vuelta's most famous summit finishes, the Lagos de Covadonga, in 2005.
He also won the Bicicleta Vasca stage race in 2005 before the Operacion Puerto anti-doping investigation led to the collapse Kelme (by then sponsored by Comunidad Valenciana)
Jimenez is the fourth rider from the Tour of Portugal to test positive, the other three being Hector Guerra, Isidro Nozal - second in the 2003 Tour of Spain - and Nuno Ribeiro.
Jimenez was due to ride for Rock Racing in 2010.
Thank you for reading 20 articles this month* Join now for unlimited access
Enjoy your first month for just £1 / $1 / €1
*Read 5 free articles per month without a subscription
Join now for unlimited access
Try first month for just £1 / $1 / €1