'Stolen' - how one of of Boris's London Barclays Hire Bikes ended up in Newcastle!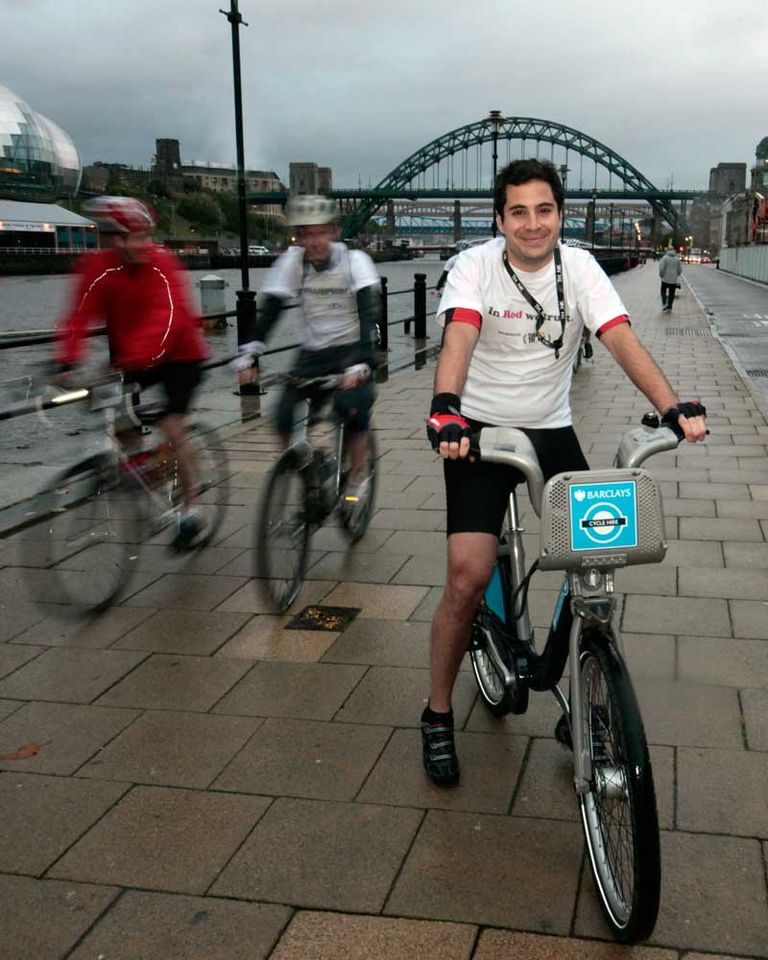 Nsier said, "When our MD, Lynne Davidson, suggested this we thought it was a great idea and signed up. We're keeping going due to a mix of competitiveness and the knowledge it's all for a good cause." www.tourdethink.com
* Barclays Bike Hire is free for the first 30 minutes, £1 for an hour, £4 for 90 minutes, £6 for two hours, £10 for two and half, £15 for three, £35 for six, £50 for 24 hours, maximum.
Related links
London Cycle Hire should include helmets, says charity
Expense is no object to Tarek Nsier who faces at least £250 in bike hire charges* for riding one of Boris's Barclays London Hire Bikes the 450 miles from Newcastle back to the capital!
However, this is a charity ride aiming to raise £20,000 for the Breast Cancer Campaign and Nsier is hoping Boris will be generous and waive charges. As it stands, he's racking up quite a bill, and if the bike is not returned after 24 hours, he's likely for a £300 charge on top!
In fact, this is was a corporate stunt to "steal" the bike, mounted by Nsier's company, CEO of TH_NK, an award-winning digital agency specialising in web and creative design, with offices in London and Newcastle.
"Tarek picked up the bike from a docking station yesterday and took it on the train to Newcastle," a press spokesman said.
"The bike got some strange looks, but no one said anything."
Nsier and 13 companions set off from Newcastle early this morning, aiming to get the bike back to a docking station by next Tuesday night.