Take a look Movistar's bike orchestra (video)
Alex Dowsett features in Movistar's bike orchestra, with riders creating a tune by tapping, plucking and bouncing their bikes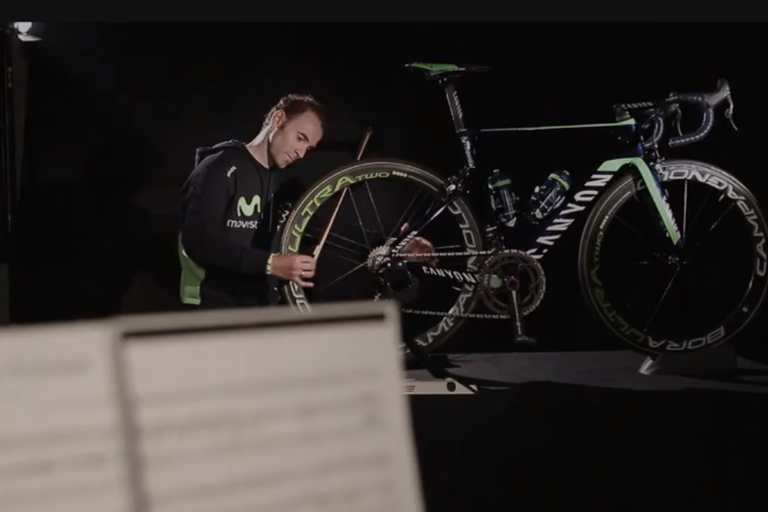 Remember Geraint Thomas' rendition of Jingle Bells Team Sky blessed us with before Christmas? Well, Movistar has gone one further by releasing a 'tune' from its bike orchestra.
Featuring such riders as Alex Dowsett, Pablo Lastras and Enrique Sanz, the video shows the stars plucking spokes, tapping carbon frames, releasing gas valves and bouncing wheels, all to create a harmonious tune.
Full marks to the Spanish team for creativity, though, with one of the riders even pulling out a bow and drawing it across the tyre and spokes.
The video was created for the official Movistar team launch, which took place in Madrid this morning (January 9).
The team start their season fighting on two fronts, with Nairo Quintana leading a team at the Tour de San Luis, while Lastro and Sanz are included in the team for the Tour Down Under.
Alex Dowsett, meanwhile, continues his preparation for his Hour Record attempt in London on February 27.