Team Sky chef shows us how to make peptide pancakes (video)
If you can't eat the sugary goodness of regular pancakes, try out some of Team Sky's healthy pancakes. Chris Froome is (not) a fan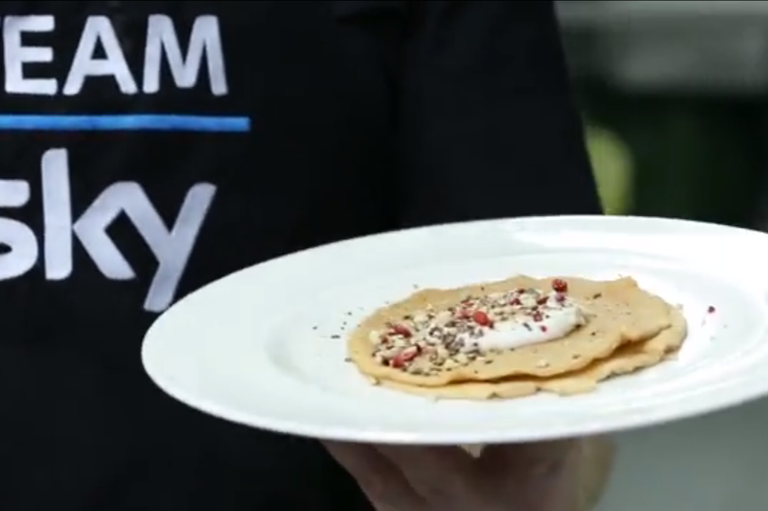 It's Shrove Tuesday, and for regular folk that means it's the last chance to use up all the unhealthy and delicious foodstuffs in your cupboards through the medium of pancakes.
While even the most health-conscious amateur cyclists may indulge in a spot of sugar, jam and cream on their made-at-home pancakes, spare a thought for the professionals who aren't allowed such luxuries.
>>> Sir Chris Hoy: good nutrition is crucial to performance
In the video above, Team Sky chef Søren Kristiansen shows us how to make healthy pancakes using protein powder, topped with some delicious yoghurt-y looking stuff and a sprinkling of nuts. Yummy…
Sky's star rider Chris Froome doesn't appear to be too keen on his Team Sky Approved pankaces, instead treating his Twitter followers to a picture of what he'd rather be eating on this special day.
http://twitter.com/chrisfroome/status/567606798652555265
>>> SiS launches new protein powder
The team's nutrition sponsor CNP have shared their peptide-laden pancake recipe online, so if you're feeling particularly healthy tonight then whip up a few of these bad boys.