Teenager killed in suspected drink driving crash named by police
Two cyclists, aged 17 and 19, were critically injured in the collision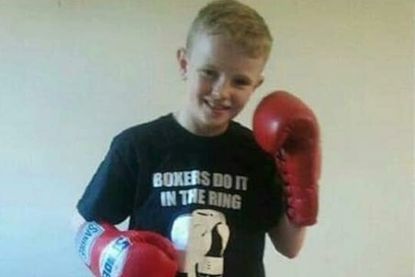 A 17-year-old cyclist killed in a suspected drink driving crash has been named by police.
Trent Warburton and another teen were riding a bicycle in the Oldham area of Manchester in the early hours of Saturday morning (November 10) when they were involved in a collision with a car.
Both cyclists were taken to hospital, where Trent died from his injuries.
The other rider, a 19-year-old who has not been named, remains in a critical condition according to Greater Manchester Police.
>>> Cyclist penned open letter over close-passing dangers just days before he was killed on the roads
Trent's family have paid tribute to him, saying: "He was the much loved son of Terry Warburton and Janine Cave. Brother to Shannon, Terrell, Tamara, Tiana, Tessa and Maulakai.
"Our son was our blue eyed golden boy with his cheeky smile that got him away with almost anything with his mum.
"He was his dad's right hand man and his best friend."
Police were called to the junction of Oldham Road and Hollinwood Avenue at around 2.55am on Saturday after the crash.
The collision involved a grey Vauxhall Insignia and a bicycle.
A 27-year-old man was arrested nearby on suspicion of dangerous driving and drink driving.
He has been released on bail pending further enquiries.
Trent's family added: "He trained hard at Marvin's Gym (Team Greaves) for a number of years and he well and truly looked up to his trainer with lots of love and respect.
"He was a polite, well respected young man who has touched the lives of many people in Oldham and the love we have felt from the Oldham community has been very heart-warming.
"We have to live with this loss for the rest of our lives. It's left us all as a family truly devastated and our lives will never be the same again.
"Forever in our hearts. Trent, we love you."
Thank you for reading 5 articles this month* Join now for unlimited access
Enjoy your first month for just £1 / $1 / €1
*Read 5 free articles per month without a subscription
Join now for unlimited access
Try first month for just £1 / $1 / €1