Tickets go on sale for The Cycle Show 2014
The Cycle Show is set to return to Birmingham's NEC later this year after record attendance figures in 2013.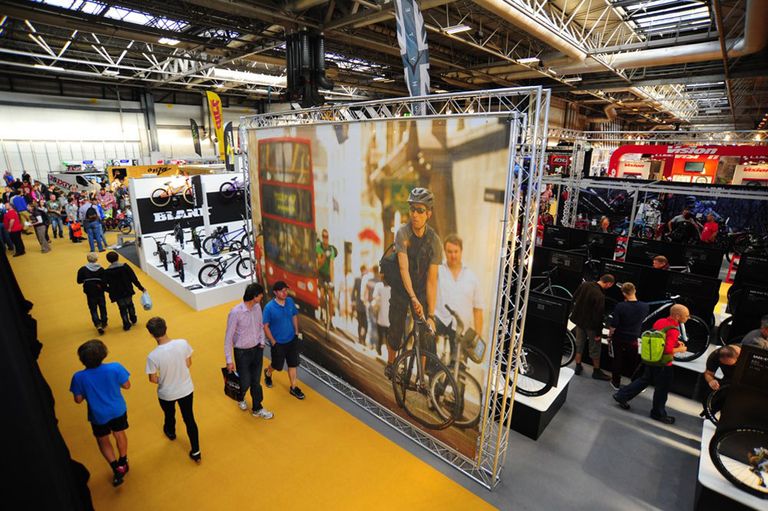 The show, which hosts a number stands and activity areas is set to increase in size this year with a total floor space of 21,000m², suggesting that it's central location is key to the shows growth over the last few years.
The extra space will be filled with the likes of Trek, Moore Large, Raleigh, Windwave, i-ride, ATB Sales, Extra UK, Paligap and Beacon, looking to include the usual dirt jumping contest and for the first time this year, live frame building and a women's cycling area.
Also new for 2014 will be a series of Cyclo-Cross races to be help on the Sunday (28 September) run by Derby Cyclocross. The start and finish will be within the show, with the course heading out into the local woodland.
Chris Holman, event director welcomes the growth and suggests its not only size that's increasing: "The cycling community has grown at an astounding rate in the past few years, and we're very proud of how The Cycle Show has expanded and adapted to welcome that trend; not only in terms of the quantity and size of the stands, but also in their variety."
The Cycle Show will start Friday 26 September through to Sunday 28 September and will cost £13 for adults when booked in advance, £1 for children under 14 with concession prices for students and over 65's.