Top 5 adventure bikes to see at The Cycle Show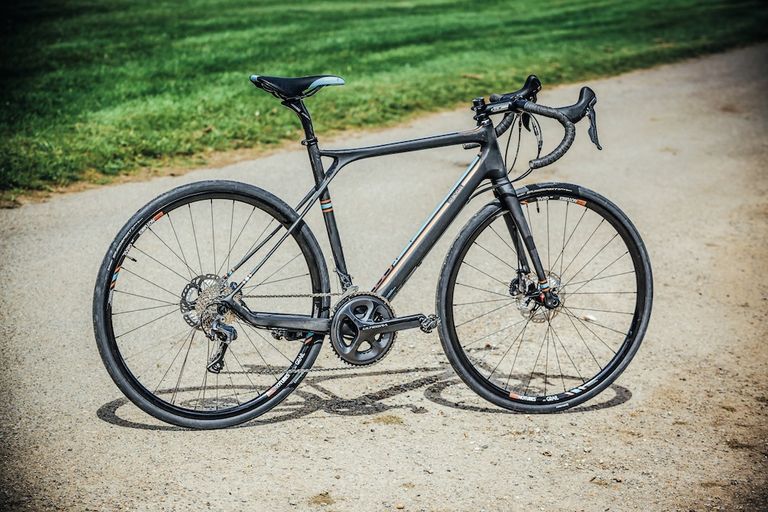 (Image credit: chris catchpole)
With over 280 exhibitors to choose from at The Cycle Show it can be hard to see everything, but if you're into gravel biking make sure you don't miss these five beauties
So what separates a gravel bike from a road bike? Geometrically speaking, a longer wheelbase, shorter toptube, slacker headtube angle and they all have a much wider space for chunkier tyres.
These five bikes will all be exhibited at this year's Cycle Show at the NEC in September, for more information head to www.cycleshow.co.uk.
GT Grade Ultegra £2209.99
The MTB focused manufacturer introduced the Grade this year, a 'non-conforming' adventure bike with a rear triangle under the saddle to provide more comfort for off-road sections.
We've already had a ride of the GT Grade here at CW, so check out our review here.
Raleigh Mustang Elite £1,000
Raleigh introduces the Mustang this year, featuring SRAM's 1x groupset, offering all the gears you need with only a single chainring on the front. The Mustang will be on show for the first time at this year's Cycle Show.
Canyon Inflite AL 9.0 S £1,449
Canyon's cyclo-cross range goes adventure focused with 28mm wide Continental GP4000S tyres, Shimano's hydraulic disc brakes and semi compact gearing making this an extremely versatile bike.
Gravel racing's leading proponent, Salsa, has been developing the Warbird for three years. The new Warbird features the Class 5 Vibration Reduction System, specially shaped seatstays with a tall, thin, vertically oriented profile.
Genesis Croix de Fer Decade £1,499
Genesis celebrates its ten year anniversary this year and it has created its most versatile bike yet to celebrate. The Genesis Crois de Fer Decade features SRAM's 1x single chainring groupset as well as relaxed geometry, hydraulic disc brakes and extra tyre clearance.