Top policeman says he'll 'correct the record' after claiming cyclists could not ride two abreast
Head of Garda in Galway comes in for criticism by cycling campaigners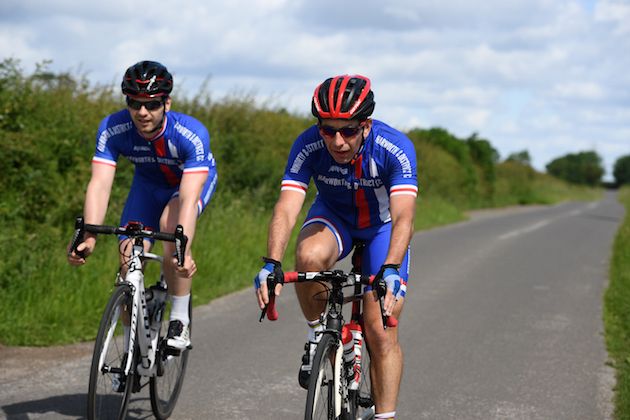 A top policeman in Ireland has said that he will "correct the record" after wrongly claiming that cyclists are not allowed to ride two abreast.
Chief Superintendant Tom Curley, the most senior gardai in Galway, told a policing committee at the city council that cyclists had to ride in single file, and said that there was "frustration on both sides" and "verbal altercations nearly going to fisticuffs" between motorists and cyclists on the Wild Atlantic Way, a scenic road running the length of Ireland's west coast.
>>> 'Why do cyclists ride side by side? - you asked Google and we've got the answer
A spokesperson for Mr Curley told The Times that he would be correcting his comments at the next meeting of the policing committee, but his apparent lack of knowledge of the law relating to cycling still caused concern for cycling campaigners.
"Most riders will be courteous to drivers behind. Nobody wants to annoy a person operating a potential deadly weapon, any more than they have to," said Phil Skelton of the Stayin' Alive at 1.5 campaign, which lobbies to get a law passed mandating a minimum passing distance of 1.5 metres.
>>> Cyclists riding legally 'more annoying' than speeding and dangerous drivers, according to survey
"The notion that riders will go out of their way to cause this annoyance is nonsensical. However, we in Ireland need to get out of this notion that a small minority of drivers have, that they can simply pass at will. There are times where this is not a safe thing to do."
Watch: What lights do I need for winter?
As is the case in the United Kingdom, cyclists are allowed to ride two abreast, with the Rules of the Road (the Irish equivalent of the Highway Code) saying that "on occasion, it may be safe to cycle two abreast, but you must not cycle in a manner likely to create an obstruction for other road users."
The Rules of the Road also recommends that drivers give cyclists at least 1.5 metres space when overtaking, something which is described as being "particularly important" in windy conditions, as are often found on the Wild Atlantic Way.