Tour of Wessex launched as one day race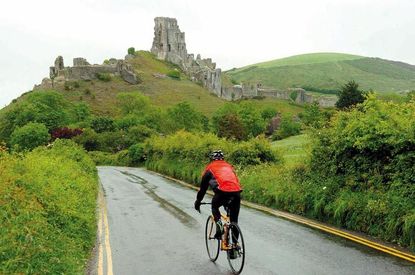 The Tour of Wessex premier calendar race will be a one day, 93 mile event starting and finishing in Somerton, Somerset, on Sunday May 24.
Originally planned as a three-day race following the route of the cyclo-sportive of the same name, the event was then mooted as a two-day event as a result of highway and policing issues. Subsequently, it has been cut down to one day.
Organiser Pendragon Sports came up against problems as the three- or two-day event would have run into the busy spring bank holiday, meaning riders would have had to share roads with holiday traffic.
Last year's event was cancelled due to objections from Somerset Highways and Avon and Somerset Police relating to traffic restrictions on the race's proposed route. They felt that a rolling road closure on such a busy weekend would not prove feasible.
"The new format of the event with a Premier Calendar race alongside the Tour of Wessex Cyclo-sportive was proving tremendously popular, so I am disappointed that for the second year running it cannot go ahead due to a lack of clear direction in current legislation," said Nick Bourne of Pendragon.
"Pendragon Sports remain committed to the idea of a Premier Calendar event alongside a cyclo-sportive. However, we believe that until legislation is changed to permit the Community Safety Accreditation Scheme to operate throughout the UK allowing accredited volunteers to stop and direct traffic, with civillian moto escort riders replacing the Police Escort Group, the cost of running events to the required health and Safety standards will continue to burden organisers with impossible costs and potentially limit all cycling events from taking place on the highway?.
According to details released at the official launch of the 2009 event in Somerton on Monday (February 9), the riders will first complete two laps of a 21-mile course, then a further lap of a different 21-mile route followed by three laps of a 10-mile finishing circuit.
As well as details of the Tour of Wessex event, the new Pendragon Sports-Kalas racing team was unveiled at the launch.
RELATED LINKS
Tour of Wessex Premier Calendar race to go ahead
British Cycling release statement on Tour of Wessex cancellation
2008 Tour of Wessex cancelled
Tour of Wessex marks a sportive revolution
EXTERNAL LINK
Tour of Wessex: www.tourofwessex.com
Thank you for reading 20 articles this month* Join now for unlimited access
Enjoy your first month for just £1 / $1 / €1
*Read 5 free articles per month without a subscription
Join now for unlimited access
Try first month for just £1 / $1 / €1