'Traffic-dominated roundabout' will be completely transformed to make it safer for cyclists
The junction, one of the busiest in London, has been referred to as 'outdated'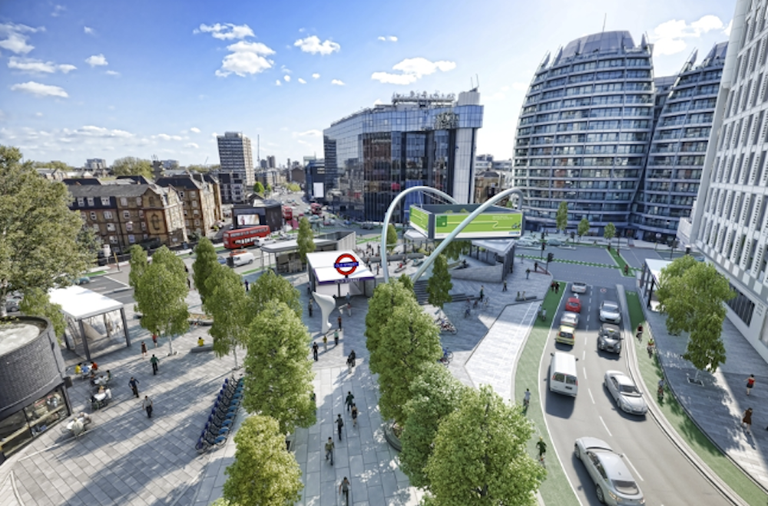 A London roundabout will be completely redesigned to make it safer for cyclists.
The Major of London Sadiq Khan announced on Monday that work had started on the "outdated" Old Street roundabout, which will be overhauled in the hopes of reducing the number of serious injuries and deaths on London roads.
Islington and Hackney Council have started work to remove the 1960s roundabout, one of the busiest in the capital, and create a public space with better cycling and walking access.
>>> Lowering speed limits should be government priority, according to cycling campaigners
Labout mayor Khan said: "Old Street is one of the busiest junctions in London, but is currently an outdated roundabout that needs to be made safer for the thousands of people who pass through it every day.
"New segregated cycle lanes will transform safety for cyclists, and new pedestrian crossings and a new public space will make Old Street cleaner, safer and more pleasant for everyone spending time in the area.
"Every death or serious injury on London's roads is one too many, and the improvements at Old Street are part of our ambitious plans to improve road safety all across London."
The Old Street work is part of Transport for London's (TfL) Vision Zero plans, which aims to eliminate all serious injuries and deaths on London's roads by 2041.
In recent years, 27 junctions across the capital have been improved to reduce the danger to people walking and cycling.
Islington Council's executive member for environment and transport said: "This is a once-in-a-generation opportunity to transform a polluted, outdated junction so that priority and space is given to people instead of vehicles.
"Old Street is evolving and this bold transformation will create an attractive place to enjoy, walk, cycle, and spend time making it fit for the future."
>>> The 71-year-old died after a collision with a VW Transporter on Saturday afternoon
The north west arm of the roundabout will be permanently closed to all traffic to create a public space, in the hopes of encouraging people to cycle if they were previously put off by the roundabout.
There will also be improved walking and cycling access to Old Street station.
Traffic will operate in two directions through the redesigned junction, with segregated cycle lanes and cycle-only traffic signals being built.
TfL says the work will significantly reduce danger for cyclists and other vulnerable road users.
Some of the subways in the area will be closed and replaced with road-level crossings.
Preparation work on the roundabout and surrounding roads has already started, and the project is due to be finished by the end of 2020.