Two men charged after 'attacking sportive riders with sticks'
A 60-year-old man and 71-year-old man charged in connection with alleged attacks using sticks at the Tour O' The Borders in September 2017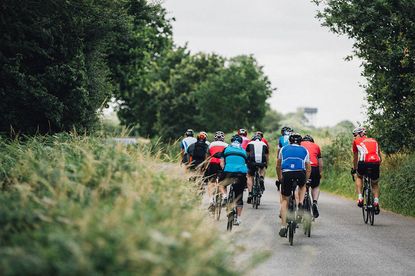 Two men, who allegedly attacked riders during a cyclo-sportive event in the Scottish Borders, have been charged by police.
Police Scotland said that a 60-year-old and a 71-year-old man have been charged in connection with an incident that occurred during the closed roads Tour O' the Borders sportive on September 3 last year, reports the BBC.
Police have passed the case on to the Procurator Fiscal – the public prosecutor.
Reports from riders immediately after the incident alleged that two men were accosting cyclists with long sticks in protest at the roads being closed for the event.
Riders reported that the men were 'dressed like farmers', and one had a dog.
The incident happened around 25 kilometres into the ride, south of Broughton, Tweeddale.
http://www.youtube.com/watch?v=ZiFsnN7VIRU
A short message on the Tour O' the Borders sportive Facebook page read: "We're glad to see that those responsible for last year's unsavoury incident are now facing the consequences".
>>> Sportive riders 'beaten with sticks' by protestors angry at road closures
At the time of the incident, the event organiser appealed for witnesses, saying: "What happened was potentially very dangerous and the police want to prosecute those responsible, who are a disgrace to the Borders.
"This has always been an extremely friendly event and we are proud of the warm welcome the Borders gives to cyclists".
This year's Tour O' the Borders sportive takes place on Sunday, September 2, starting and finishing in Peebles.
Thank you for reading 20 articles this month* Join now for unlimited access
Enjoy your first month for just £1 / $1 / €1
*Read 5 free articles per month without a subscription
Join now for unlimited access
Try first month for just £1 / $1 / €1