UCI to 'strengthen' TUE procedures after Froome fiasco
UCI president Brian Cookson makes assurances that therapeutic use exemption procedure will be strengthened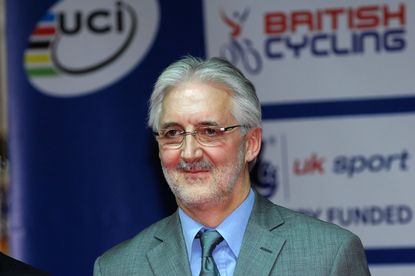 Union Cycliste Internationale (UCI) President Brian Cookson said that he will work to strengthen the therapeutic use exemption (TUE) application procedure after coming under fire for Chris Froome's corticosteroid case.
"Nobody cheated, nobody lied, nobody got exceptional treatment," Cookson wrote on Twitter on Tuesday.
"Nevertheless, to avoid similar controversies in the future, to reassure the fans, to continue the process of restoring the damaged image the sport, and to help protect everyone involved, those procedures will immediately be strengthened."
France's Le Journal du Dimanche newspaper reported on June 15 that the UCI expedited a steroid exemption for team Sky's Froome ahead of the Tour de Romandie in May.
The 2013 Tour de France champion, who suffered from a mild chest infection, was allowed to take 40mg per day of the oral corticosteroid prednisolone during the race that he won by 28 seconds over Simon Spilak (Katusha).
Calls made to tighten up the Union Cycliste Internationale's procedure for administering Therapeutic Use Exemption certificates
Sky's leader was filmed puffing on an asthma inhaler during stage two of the Criterium du Dauphine
Thank you for reading 5 articles this month* Join now for unlimited access
Enjoy your first month for just £1 / $1 / €1
*Read 5 free articles per month without a subscription
Join now for unlimited access
Try first month for just £1 / $1 / €1