UK cyclists in more danger than foreign counterparts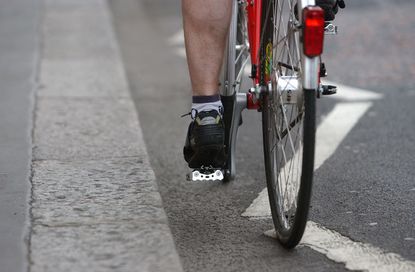 A new study into road injuries has shown that British cyclists are three times more likely to suffer a fatal injury than their foreign counterparts.
The study made by the University of Surrey and published in the medical journal Injury Prevention, showed that a disproportionate ratio of injuries resulted in hospital treatment for cyclists than for car occupants. Figures were calculated based on hospital admissions.
According to figures in the report, 35,000 cyclists were admitted to hospital in England as a result of injury from a road collision compared with 71,000 car occupants during 1999-2004. But this figure only has meaning when you consider the disparity of trips made by bike and car - 637 car trips are made for every 15 by bike.
Researchers found that June was the worst month in terms of number of injuries to cyclists, although those sustained in the winter months tended to be more severe.
Injury and death rates for cyclists in Holland and Denmark, where cycling is a more prevalent form of transport, were much lower during the same period.
The report concluded that "encouragement of walking and cycling needs to be accompanied by serious efforts to ensure that safe traffic environments are established for pedestrians and cyclists."
Thank you for reading 20 articles this month* Join now for unlimited access
Enjoy your first month for just £1 / $1 / €1
*Read 5 free articles per month without a subscription
Join now for unlimited access
Try first month for just £1 / $1 / €1