16 ultimate cycling challenges, as voted by you
Cycling Weekly readers tell us what their ultimate cycling challenge would be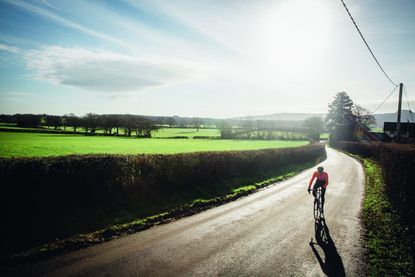 Get The Leadout Newsletter
The latest race content, interviews, features, reviews and expert buying guides, direct to your inbox!
Thank you for signing up to The Pick. You will receive a verification email shortly.
There was a problem. Please refresh the page and try again.
Everyone has a different take on what constitutes a 'challenge'. For some, it's just getting out of bed in the morning. For others it's tackling a 100-mile bike ride for the first time, losing weight, or setting a good time on their local monster hill.
Get 100 people in a room, and you'll probably get 100 different answers to what the 'ultimate cycling challenge' would be. Here are a selection of cycling challenges as voted by readers. Some are very personal, and others would probably appear on many riders' bucket list.
What would be your ultimate cycling challenge? Tell us in the comments box below
>>> 26 things to do on a bike before you die
My ultimate cycling challenge would be actually managing to resist the urge to clean my bike after every single time I ride it.
Dave Rowe
Cycle for 80 miles without seeing a seagull.
Trace Shipley
Mount Ventoux and Alpe d'Huez would be my ultimate challenge.
Matt Trim
The ultimate cycling challenge? Fix the sorry state of women's racing. Pay athletes what they deserve. Prioritise women's races at the amateur level the same as we do men's races.
John Cservek
Right at this very moment, to complete a 62-mile/100km sportive in June. I managed 46 miles last week, which makes me feel better about doing my first sportive.
Craig Arnold
To get a saddle pass for a seven-day French adventure from the fun moderator... and hope she does not spot the new bike in the process.
Shaun Kirby
Attempt a London to Paris charity ride, having done the British Heart Foundation's London to Brighton ride four times with a heart condition. If I could find the energy and determination I'd do better than that by going even further with Paris being the ultimate target.
Bradley Collett
Ride from the most westerly point in Wales, St David's Lifeboat Station, to the most easterly point of England, Lowestoft Ness, in three days (roughly 400 miles). Not the hardest but a decent challenge.
Rob Lloyd-Taylor
>>> Five invaluable tips to help you step up from riding 60 to 100 miles
I currently have an inoperable brain tumour so getting on the bike at all is a challenge. However, I am determined to complete a century before the end of summer.
Jamie Duff
In 2000 I was forty. To celebrate, I rode from Land's End to John o'Groats , now at 55 and an eight-year lay-off from cycling, I've started again in January and there is that niggle in the back of my mind that I want to ride from John o'Groats to Land's End.
Jake Goddard
Retire from riding in 30 years time – I'm currently aged 70.
Stephen Burnell
100+ miles with no hills, no headwind and no rain. I know it's a lot to ask for.
Jonny McKittrick
Watch: What to pack for every sportive
Getting through a ride without shouting at some idiot in a car.
Nina James
Biarritz to Barcelona across the Pyrenees this August: 1100km and 30,000m of climbing. Can't wait.
Mickey Laverty
Finally losing that last stone I've been trying to shift for two years.
Alex Gilbert
To make it over Hardknott Pass without putting a foot down or barfing.
James Lewis
Thank you for reading 20 articles this month* Join now for unlimited access
Enjoy your first month for just £1 / $1 / €1
*Read 5 free articles per month without a subscription
Join now for unlimited access
Try first month for just £1 / $1 / €1