Vaughters reacts to losing Wiggins to Team Sky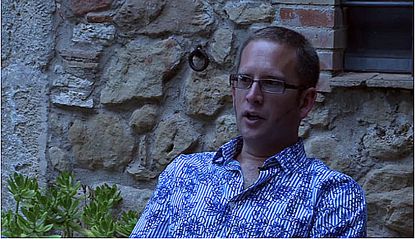 Jonathan Vaughters said he was disappointed to see Bradley Wiggins leave his Garmin-Transitions team but admitted that in the end he could not stand in the way of the rider moving to Team Sky.
Wiggins had one year of a two-year deal with the American team still to run, but it had been apparent since the summer that Team Sky wanted to sign the rider and that the rider wanted the opportunity to join the team.
Vaughters told Cycling Weekly: "It obviously wasn't the outcome we wanted. Brad is an exceptional athlete and talent and of course I'd rather have him on our team but that didn't work out."
Asked what sort of settlement Vaughters came to with Team Sky or Wiggins, the American was tight-lipped. "It was a settlement. I can't disclose that. That's pretty much all I can say.
"I didn't really feel that putting my team or Brad through a long legal battle was really the correct decision. We fought as long and as hard as we could on this issue without being destructive to the team, or cycling or Brad's career. We did everything we could."
Asked if Garmin had offered Wiggins better terms to stay with the team, Vaughters said: "We did everything that we could do to keep Brad."
Vaughters wished Wiggins the best for his future career, but said he was disappointed the rider did not honour the two-year contract he signed last winter.
"Essentially I feel that when you make an agreement with anyone over anything, those agreements should be accepted," Vaughters said. "I feel like that not only over contracts in cycling but, you know, over handshakes in life, or over agreements over who's going to walk the dog."
But Vaughters accepted the pull of a big British team was always going to prove too strong. "It was a kind of unique situation because you have the best cyclist in Britain, the most well-known cyclist in Britain, and a team that is trying to identify itself as Britain's team. I understand Brad's patriotic desire to join Team Sky.
"I understand Brad's position. If Christian Vande Velde was on some foreign team and he finished fourth in the Tour, I'd hope he'd want to come to my team. It's an understandable desire for Brad and Sky, I get that. I really like Brad as a person and as an athlete and I really get on with him.
"If we were to pull back 14 months in time, there were not 10 teams interested in signing Brad Wiggins. There were no teams - including Dave Brailsford's - who were willing to pay Brad what I was willing to pay him.
"I'd be a liar if I didn't say I wasn't personally disappointed. A year ago I was the guy who reached out to him and gave him the place he wanted, the agreement he wanted and the freedom he wanted and it's a bit of a bummer not to have him in 2010.
"There's no way I am saying I did it, that I built him up, but I was one of the first people outside of British Cycling to recognise his talent beyond going round and round in circles really fast for 4,000 metres. I am happy he proved me right, and it's always nice when your decisions are proved right. Hopefully next year one or two of my decisions will be proved right."
MOVING ON
Vaughters said his focus was now fully on Garmin-Transitions but that there were no plans to bring in a new rider to replace Wiggins.
"Christian Vande Velde rode the Tour last year with seven broken bones and he finished eighth. If we step back and look at that, I think Christian was always going to be our GC rider for the 2010 Tour. I am busy building a team around him, making sure he has the support he needs.
"What we have lined up with Christian and Tyler Farrar and Dave Millar and Robbie Hunter, I think we have a really good team.
"I think Dave Zabriskie is going to be the big surprise in the 2010 Tour. If you look at it, every year we've been in the Tour we have had the surprise rider. First Christian then Brad, so right now I predict Zabriskie may surprise a few people."
Vaughters also added that Wiggins's move may have implications for the future if wealthy teams can prise riders away before their contracts are up.
"This is a broader topic but cycling may need to look at a more organised transfer system than we have. You know, cycling is growing up. It's becoming a big professional sport and most other sports have an organised transfer system that is governed by the governing body."
RELATED LINK
Wiggins signs four-year contract with Team Sky
What they said: Wiggins joins Team Sky press conference
The story of Team Sky – as it happens
Thank you for reading 10 articles this month* Join now for unlimited access
Enjoy your first month for just £1 / $1 / €1
*Read 5 free articles per month without a subscription
Join now for unlimited access
Try first month for just £1 / $1 / €1
Sports journalist Lionel Birnie has written professionally for Sunday Times, Procycling and of course Cycling Weekly. He is also an author, publisher, and co-founder of The Cycling Podcast. His first experience covering the Tour de France came in 1999, and he has presented The Cycling Podcast with Richard Moore and Daniel Friebe since 2013. He founded Peloton Publishing in 2010 and has ghostwritten and published the autobiography of Sean Kelly, as well as a number of other sports icons.