Victoria Pendleton: I'm back on my bike and now I can just enjoy it
Olympic gold medalist Victoria Pendleton tells the London Evening Standard that she's finally able to enjoy being back on two wheels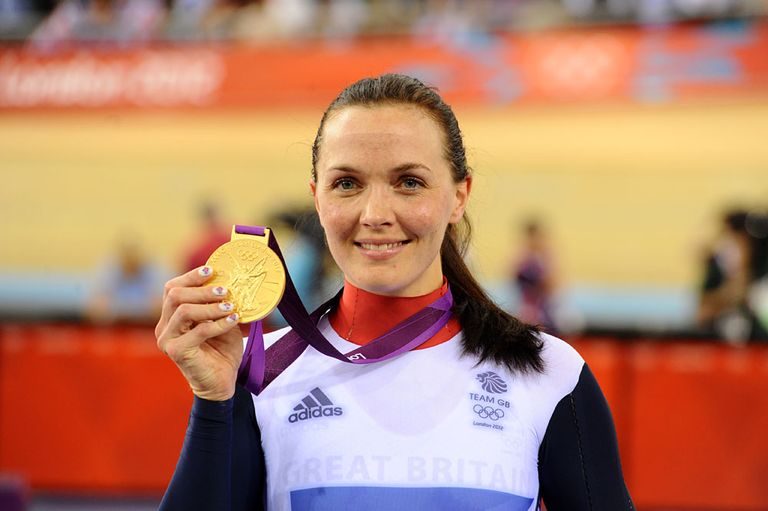 Olympic golden girl Victoria Pendleton admits she is finally able to enjoy riding her bike again, two years after she retired from competitive cycling.
The London 2012 keirin champion hung up her wheels after her home Games as Britain's most successful female Olympian, turning her hand instead to writing an autobiography and competing in Strictly Come Dancing.
But now the pressure of professional cycling is off her shoulders, Pendleton told the London Evening Standard that she can finally enjoy her time on two wheels.
"This summer was the first time I've really been out on my bike since I retired properly and I have to say it's probably the first time in a long time that I've just enjoyed pottering around the countryside," she said.
"I went out with my neighbour who's got a new bike and is also quite fit and I really enjoyed it – exploring the area around where I live, which I haven't really done. It's a bit like reminiscing."
>>> Victoria Pendleton champions women-only Surrey sportive
The Standard reports that Pendleton is now working towards attaining her personal trainer qualifications, but has also presented documentaries for BBC Radio 5Live about the mental side of being an athlete.
>>> Bradley Wiggins talks about his cycling mentality in BBC radio documentary
Pendleton spoke openly during her career about the psychological strain of chasing success, but now the 34-year-old can just enjoy her surroundings rather than worry about numbers.
She added: "I didn't thing I'd think that I was going to feel this way again – just being able to ride my bike for fun rather than think about the numbers, the speed and the performance.
"Just being able to potter around and go 'Oh what a lovely day, look at the lovely colour of the trees today, the autumn leaves' and just enjoy it for what it is – so I'm really pleased about that."