Victoria Pendleton wins her first race as a jockey at Wincanton
Victoria Pendleton's dream of riding at the Cheltenham Festival moved a step closer as she wins her first race as a jockey at Wincanton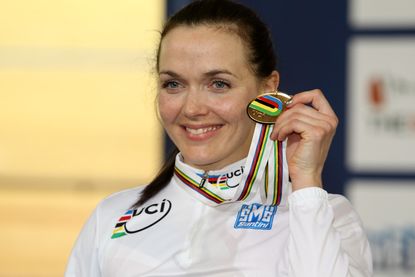 (Image credit: CJ Farquharson)
Former track sprinter Victoria Pendleton has hit back at her doubters in the best way possible, by winning her first race as a jockey in the meeting at Wincanton on Wednesday.
In just under two weeks since being unseated at Fakenham and faced calls to quit the sport, the Olympic gold medallist has turned her new career around.
Pendleton took up horse racing in a partnership with Betfair, with the aim of riding at the Cheltenham Festival. Now, with a win under her belt, the 35-year-old looks set to be on course to ride Pacha du Polder at the Festival, which starts on March 15.
After her fall at Fakenham, former National Hunt Champion jockey John Francome said Pendleton should stop racing before she hurts herself.
"She wants saving from herself," Francome told the Guardian the day after Pendleton's first outing over fences on a professional track. "I've never met her, she seems a lovely girl but she can't ride and she's an accident waiting to happen.
"She could have fallen off at any fence. It's not just about Cheltenham, she could come off on a Sunday afternoon at a point to point. She wants stopping before she hurts herself."
>>> 'Victoria Pendleton is a great advert for horse racing'
Trainer Paul Nicholls said that if Pendleton and Pacha du Polder could make it round Wincanton in one piece then they would be right on track for Cheltenham. She went several better than that by claiming the victory.
Thank you for reading 20 articles this month* Join now for unlimited access
Enjoy your first month for just £1 / $1 / €1
*Read 5 free articles per month without a subscription
Join now for unlimited access
Try first month for just £1 / $1 / €1