Victoria Pendleton ready to make horse racing debut
London 2012 gold medal-winning track cyclist Victoria Pendleton will ride in her first race as a jockey at Newbury in July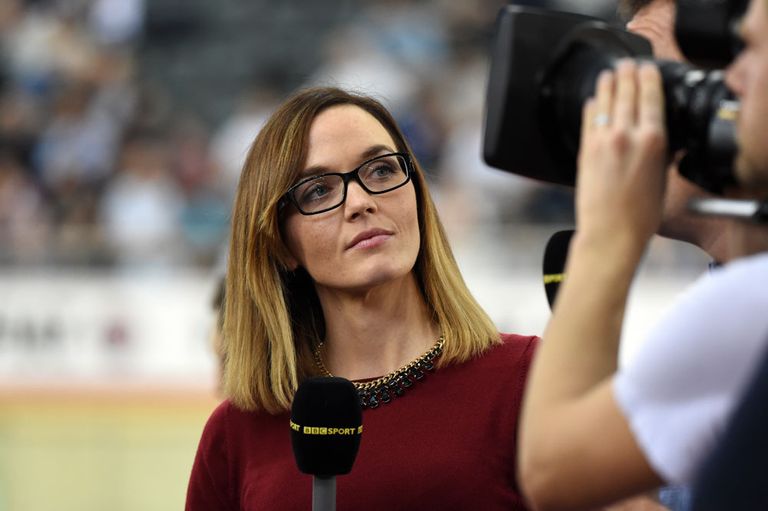 Victoria Pendleton will be back in the saddle in July, but this time as a jockey as she prepares to make her competitive debut at Newbury.
The London 2012 gold medallist announced her intention to make the transformation from cyclist to jockey in March as part of a collaboration with online betting company Betfair.
Pendleton retired after her Olympic exploits three years ago, but couldn't stay away from sport, with her goal to ride at the Cheltenham Festival next March.
>>> Victoria Pendleton returns to the saddle…as a jockey
The first step towards achieving that goal comes in the form of her first race, the George Frewer Charity Race on July 2.
The 34-year-old told the Guardian: "When I partnered with Betfair to switch saddles and become an amateur jockey, I knew it'd be one of the biggest challenges I've faced but I've already enjoyed so many exciting experiences.
"The first time I sat on a race horse and didn't fall off was a relief, the first time I cantered on the gallops was exhilarating and the first time I jumped in the riding school and schooled over brush fences were hugely satisfying and exciting steps for me."
She added: "The last few months haven't all been plain sailing though, getting initially used to and then learning to jump in a racing saddle was very different and challenging, and I'd be fibbing if I said I haven't fallen off a few times along the way.
"But right now I'm just focused on continuing my preparations for Newbury and I just can't wait to line up there in four weeks' time."