'Victoria Pendleton is a great advert for horse racing'
The Olympic Champion is still chasing a place at the Cheltenham Festival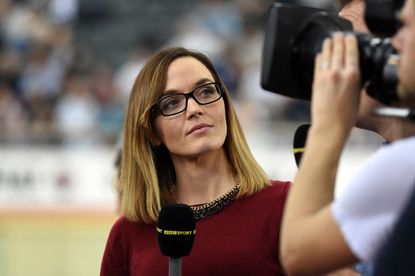 The owner the horse Victoria Pendleton hopes to race on at the Cheltenham Festival in March has spoken out in support of the former cyclist, stating that he believes she is "great advert" for horse racing.
Speaking to the BBC, Andy Stewart, owner of Pacha Du Polder, said: "I fully endorse Victoria and what she's trying to achieve.
"The manner in which she has conducted herself throughout has been exemplary." Stewart continued.
"The challenge allied with her positive approach has been a great advert for racing and her involvement has led to widespread coverage of the sport far beyond the racing pages."
This endorsement follows the jockey twice being unseated in races, and former champion jump jockey John Francome stating that the 35-year-old "wants stopping before she hurts herself."
The former track cycling star is continuing her follow-up career of horse racing, and hopes to ride in the Foxhunter Chase at Cheltenham on March 18.
Reports suggest that the decision on Pendleton's participation in that race will be made after she rides at Wincanton on Wednesday, March 2.
Thank you for reading 20 articles this month* Join now for unlimited access
Enjoy your first month for just £1 / $1 / €1
*Read 5 free articles per month without a subscription
Join now for unlimited access
Try first month for just £1 / $1 / €1