WADA raps Spanish court over Puerto blood bag delays
A year has passed since WADA appealed to the Spanish courts to preserve blood bags from the Operacion Puerto doping investigation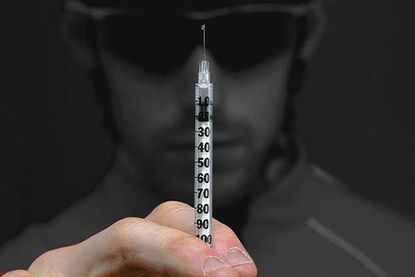 The World Anti-Doping Agency (WADA) has rapped Madrid's Criminal Court over the lack of action after the agency lodged an appeal a year ago against the decision to destroy blood bags and other evidence seized during the Operacion Puerto drug bust.
"WADA's Foundation Board expressed its disappointment at the substantial delay in the case of Operation Puerto, following WADA's decision to appeal to the Criminal Court in Madrid on 17 May 2013," said WADA in a statement.
"The Foundation Board stated that the lack of progress in the case was sending the wrong message to clean athletes right across the world. The Foundation Board was of the view that the Spanish authorities should conclude the case at the earliest possible opportunity."
WADA - along with the Union Cycliste Internationale (UCI) and International Olympic Committee (IOC) - want to see the contents of the blood bags analysed to ascertain whether their are any links to further athletes. It is thought that the bags are still in frozen storage.
The 2006 Operacion Puerto investigation centred on a doping ring run from the Madrid clinic of Dr Eufemiano Fuentes, which assisted many top professional cyclists and other athletes to dope and administer blood transfusions.
Over 200 code-named blood and plasma bags were seized during the investigation. Several cyclists served suspensions for their links to case, including Ivan Basso, Michele Scarponi, Jorg Jaksche and Alejandro Valverde.
Fuentes was given a one-year suspended sentence for 'endangering public health' in April 2013 and was struck off the medical register for four years.
Xenon banned
WADA has announced that xenon and argon have been added to its list of prohibited substances after it was found that unscrupulous athletes were inhaling the substances to artificially increase erythropoietin (EPO) levels to stimulate red blood cell production. Section S.2.1 of WADA's 2014 Prohibited List has been amended as follows:
S2. PEPTIDE HORMONES, GROWTH FACTORS AND RELATED SUBSTANCES
The following substances, and other substances with similar chemical structure or similar biological effect(s), are prohibited:
1. Erythropoiesis-Stimulating Agents [e.g. erythropoietin (EPO), darbepoetin (dEPO), hypoxia-inducible factor (HIF) stabilizers and activators (e.g. xenon, argon), methoxy polyethylene glycol-epoetin beta (CERA), peginesatide (Hematide)]
The ban will come into effect after three months, giving national anti-doping authorities time to reflect the amendment in their policy and procedures.
Dr Eufemiano Fuentes give one year sentence for his part in Spanish organised doping ring
As the Spanish Operacion Puerto trial gets into its stride, Dr Eufemiano Fuentes and four others may have been charged
Five years after anti-doping investigation kicks off, Manolo Saiz and Dr Eufemiano Fuentes on trial
Fuentes and one cyclist amongst those reported investigated in new anti-doping probe
Thank you for reading 5 articles this month* Join now for unlimited access
Enjoy your first month for just £1 / $1 / €1
*Read 5 free articles per month without a subscription
Join now for unlimited access
Try first month for just £1 / $1 / €1