Operacion Puerto: open and closed doors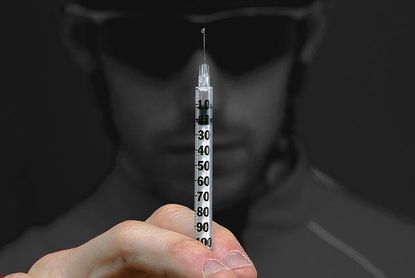 After almost seven years of waiting, some of the main players in the Spanish blood doping ring are enjoying their first days in a Madrid court in a process that might take two months.
When the Spanish authorities raided the offices of gynaecologist Dr Eufemiano Fuentes in May 2006 they confiscated computer hard drives as well as a reported 7,000 documents. Not forgetting around 200 bags of blood.
Now that the lawyers have worked out what the court can proceed and prosecute on. At the time Fuentes offices were raided, sports doping was not a crime in Spain and, after this astonishing delay, Fuentes, his sister Yolanda Fuentes, former team managers Manolo Saiz (ONCE, Liberty Seguros) and Vincente Belda (Kelme) as well as Kelme coach Ignacio Labarta are in court charged with endangering public health.
Judge Patricia Santamaria is in charge of proceedings, but has infuriated observers from the UCI, Wada and the Italian Olympic Commission (CONI) by refusing to take Fuentes up on his offer to reveal the names of all the athletes in his files. When Fuentes' materials were seized it was said they contained the names of footballers and tennis players, something Fuentes never denied.
Nevertheless, in spite of the limited remit of the charges, several former and current riders have been called to the dock to provide evidence. And it seems they have wildly different recollections of what Dr Fuentes did - or did not do - for them and their teams.
So what riders have been called as witnesses?
So far we've heard from three-time Tour podium finisher Joseba Beloki, Giro winner Ivan Basso, David Etxebarria (ONCE), Unai Osa (third in the 2001 Giro), Isidro Nozal (2003 Tour runner up), Jesus Manzano (Kelme) and Jorg Jaksche (Liberty Seguros). And Alberto Contador will be in court on February 22.
I remember Jaksche and Manzano have spoken out about their doping experiences before, did they add anything to their previous statements?
Not really, though the fact that they did it in a court rather than in German and Spanish newspapers and faced the threat of prison for perjury gave some weight to their gruesome stories.
Gruesome?
Manzano was the Kelme rider who collapsed during the 2003 Tour on the stage to Morzine. He claims that the team had sourced Chinese EPO as well as Oxiglobin, a blood substitute used in veterinary hospitals. "When I collapsed during the Tour and was taken to hospital the team told me not to allow a blood check to be carried out in case it revealed doping products, which would have meant we risked prison - that sort of thing was illegal in France at the time." But not in Spain.
Manzano testified that the Kelme riders were doped with animal medication!?
He said that after a treatment the medical staff and riders would joke and say some days you'll be barking or mooing, depending on what they had taken. The theory was that Oxiglobin was not the EPO-like molecule that the UCI was looking for, so was effectively undetectable. Actovegin was similarly believed to be undetectable in UCI tests.
That sounds desperate.
Indeed it does. But when Manzano was asked why he didn't reveal all back then he said that if he confessed all in Spain he'd be ridiculed and fired. "If I reveal what's going on in Spain, I'll be fired. If I reveal what's going on while we are in France, the whole team will go to prison."
And Jaksche?
The German, now a mature student, was insistent and consistent with his testimony, going so far as explaining the code on various training schedules and documents, explaining to the court which symbols stood for extraction and reinfusion of blood as well as doses of Insulin-like Growth Factor (IGF-1) and other hormones.
How did the other witnesses hold up?
Astonishingly, they suffered a sort of mass amnesia. Osa in particular seemed to have lost all memories of that period.
You mean they denied everything?
They denied evidence when it was put to them, or they couldn't remember who treated them, what they treated them with and insisted that they had never tested positive, which, as we now know, is a far from a reassuring position when it comes to innocence. Nozal actually tested positive for Cera EPO in 2009 - but he clearly forgot that too.
So Etxebarria and the rest stone walled?
That's the polite way of putting it. Several times - under prompting from the Wada lawyer - the judge had to remind the 'forgetful' Spanish riders that perjury was against the law and could land them in prison.
It sounds embarrassing.
Oh, yes. And it gets worse. Some witnesses called off sick and the court failed to supply an English-to-Spanish translator for the German blood doping expert Professor Dr Schumacher which also caused uproar.
Next day a translator for Schumacher was found and he promptly dismantled any argument Fuentes had about reinfusing the riders blood for health reasons - which is the central pillar of Fuentes' defence.
Schumacher was critical of the medical underpinning of such therapies and said that with the system of storage and codification used "Fuentes could have changed bags by mistake which would have caused the received serious health issues, kidney problems and possibly death." If the Judge finds this testimony credible, Fuentes will surely be found guilty of endangering public health. But then...
And what of Dr Fuentes and his legal team?
Well, he's already changed his lawyer once, which doesn't suggest that the defence team is happy. Fuentes is not - repeat not - being charged with doping offences, only with endangering the health of his patients. However, given the details of large sums of money that were involved, it's more than likely that the Spanish tax authorities will be taking an interest in his business too. Remember it was the US taxman who finally did for mobster Al Capone.
Will Fuentes get away with it?
It's hard to say. He may get away with endangering public health - though not if it's proved he transported blood bags in wine cooler boxes in the back of his car. Let's hope the taxman wades in with some questions too.
So what next?
We can guess it's going to more of the same. Riders denying everything and resisting calls to provide DNA so as they can 'rule themselves out' of being the origin of some of the 200 bags of blood seized from Fuentes clinic.
Alberto Contador is due to appear in court as a witness for the defence - in relation to his time with Manolo Saiz at Liberty Seguros - and it's impossible to imagine that Contador will back Jaksche and Manzano's version of events. Having said that Tyler Hamilton will also give evidence on February 22 and he's not hiding much these days. In any case, the trial begins again on Monday.
Thank you for reading 20 articles this month* Join now for unlimited access
Enjoy your first month for just £1 / $1 / €1
*Read 5 free articles per month without a subscription
Join now for unlimited access
Try first month for just £1 / $1 / €1