Watch: Cyclist has terrifying near miss as driver speeds out in front of him at roundabout
Cyclist says police initially declined to watch video or take action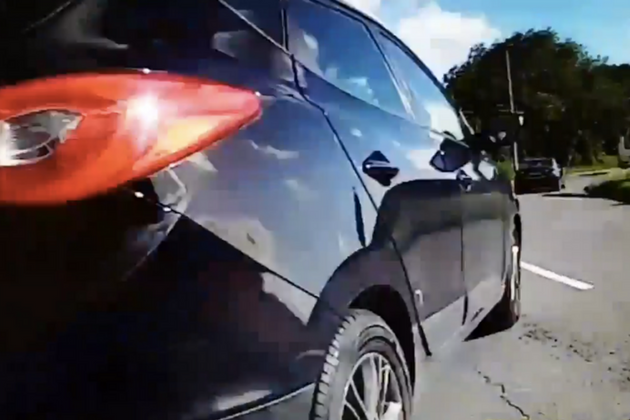 A cyclist in Derbyshire had a very lucky escape after a driver accelerated out in front of him at a roundabout, missing him by inches.
Luke Smith was cycling near Dronfield on June 7 when he captured the footage, showing him cycling around a roundabout when a motorist in a black car pulls out at high speed, narrowly avoiding a serious collision.
Mr Smith passed the footage on to Derbyshire Police, but was apparently initially told that they would not do anything as no collision had taken place, declining to watch the video.
>>> Watch: Cyclists pulled over by police after riding two abreast and 'causing people to drive carelessly'
However, after submitting a formal complaint, Mr Smith says that police have now been back in contact, saying that they will watch the video and decide on any action from there.
Chris Boardman was among those to criticise the police writing on Twitter that "I understand resource stretch but is blatantly lethal behaviour. It's sad that it takes social media pressure to get action."