Yorkshire councillor calls for 'speeding cyclists' who slow down vehicles to have to ride single file
Cllr Caroline Patmore calls for signs to be put up to make riders single out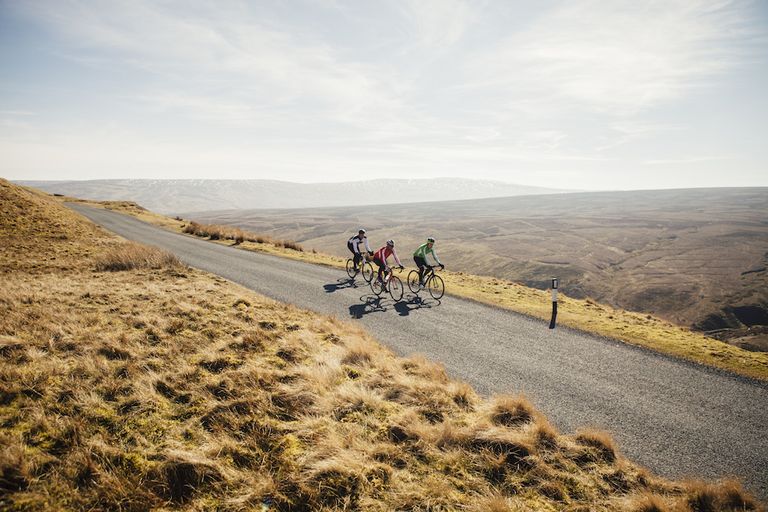 (Image credit: Chris Catchpole)
A councillor from North Yorkshire County Council has called for cyclists to have to ride in single file as they fail to "enjoy the countryside", ride too fast, and also ride too slow to keep traffic flowing.
Speaking at a meeting of the councils Transport, Economy and Environment Scrutiny Committee, Cllr Caroline Patmore called for riders to have to ride in single file due to their poor behaviour on the roads.
"It is the behaviour of cyclists that is the problem. They don't seem to enjoy the countryside," Cllr Patmore said, as reported by Minster FM.
"All they do is speed and it's not just two abreast, sometimes it's three or four on very narrow roads. It is not good for motorists following them up a hill. When you do overtake them you get a rude gesture."
>>> 'Why do cyclists ride side by side? - you asked Google and we've got the answer
Cllr Patmore went to say that there wasn't room on the county's roads for cyclists and large vehicles.
"It is called road rage," she continued. "We have very wide lorries and farm vehicles and there really is not room on the roads for cyclists and these wide vehicles.
"We have had one or two very nasty accidents. Certainly, on the narrow roads they should have signs up saying 'Cyclists welcome - but in single file only'."
However Cllr Patmore's comments were not welcomed by other members of the committee, who pointed out that motorists were just as likely to behave poorly on the roads as cyclists.
>>> 'Why do cyclists ride in the middle of the road?' - you asked Google, and we've got the answer
"Ten years ago we wouldn't have had this conversation at all. It was all cars," said Cllr Mike Jordan, who is also a member of a local cycling club. "Because cyclists are starting to use the road everybody is moaning now."
Council assistant director Barrie Mason also said that the council welcomed the increase in cycling in the area since the Tour de France Grand Départ in 2014, and said that both cyclists and motorists could be more considerate in their behaviour.