ZABEL AND VALVERDE NOT WELCOME AT WORLD'S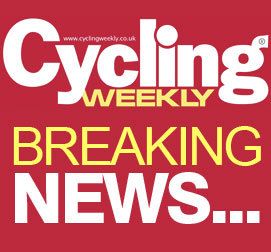 Erik Zabel and Alejandro Valverde, second and third in the World Championships road-race in 2006, are unlikely to be back for the same event in 2007 after the organisers of this year?s World's in Stuttgart requested neither rider take part.
Susanne Eisemann, president of the Stuttgart organising committee, has been quoted in the local press as saying that Zabel - who confessed earlier this year to using EPO in 1996 - would not be welcome.
Eisemann added that Valverde - rumoured to be linked to the Operacion Puerto anti-doping investigation - was not wanted at the World?s either. ?I?m against it, even if we can?t do anything from a legal point of view.? she stated.
?The participation of certain riders would not be coherent with the development of credible cycling.? However, she said that Andreas Klödën - part of the Astana squad, which has been dogged by drugs scandals in recent months - should be allowed to race.
Stuttgart had already considered cancelling the World?s after the doping scandals in the Tour this summer but opted to go ahead after reinforcing anti-doping controls.
The news broke on the same day that David Lopez, the Caisse D?Epargne pro - Valverde?s team-mate - won the toughest stage of the Tour of Germany. Zabel, who is also taking part in Germany, had already taken a stage earlier on.
German Jens Voigt (CSC), who finished second behind Lopez on Tuesday and currently leads overall, looks likely to take his second straight win in his country?s biggest race.
Thank you for reading 20 articles this month* Join now for unlimited access
Enjoy your first month for just £1 / $1 / €1
*Read 5 free articles per month without a subscription
Join now for unlimited access
Try first month for just £1 / $1 / €1