Li may get two-year ban for clenbuterol reduced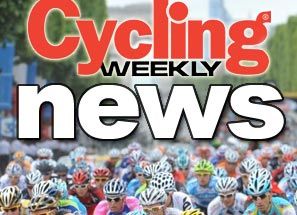 Chinese professional cyclist Li Fuyu may get his two-year ban for testing positive for clenbuterol reduced to one year if Alberto Contador is handed a 12-month suspension from competition.
RadioShack rider Li was provisionally suspended from competition by the Union Cycliste Internationale (UCI) in April 2010 after testing positive for banned drug clenbuterol at Dwaars Door Vlaanderen on March 23.
Li's positive has added resonance since 2010 Tour de France winner Alberto Contador tested positive for clenbuterol during the Tour. Both riders have blamed tainted meat for their positive tests, and now their cases have seemingly become intertwined.
After Li's positive came to light, the UCI passed the case to the Chinese Cycling Association, who subsequently handed Li a two-year ban. However, the Chinese Cycling Association apparently has yet to send the UCI details of the ban and now it is possible that Li's suspension could be reduced to match Contador's if the Spaniard is only banned for 12 months.
A representative from the Chinese Cycling Association told Associated Press: "Since Li's case is the same as Contador's, it is necessary to wait for the outcome of Contador's case. If he is cleared of guilt, it is very possible that Li's sanction will be adjusted."
Li was China's first cyclist to receive a contract with a top-level team. His contract with RadioShack was terminated after the positive test.
Contador is due to be informed of a decision on his case by the Spanish Cycling Federation on Thursday. On Tuesday this week, the Spanish press reported that Contador may receive a one-year ban and be stripped of his 2010 Tour de France win.
Related links
Contador ban decision due on Thursday
Frei, Li, Gavazzi test positive
Thank you for reading 10 articles this month* Join now for unlimited access
Enjoy your first month for just £1 / $1 / €1
*Read 5 free articles per month without a subscription
Join now for unlimited access
Try first month for just £1 / $1 / €1