London cycle hire extends south west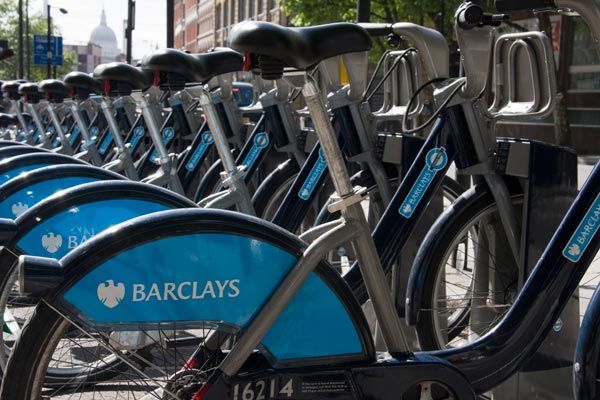 Mayor of London Boris Johnson and Transport for London (TfL) unveiled plans on Thursday to extend the range of the London cycle hire scheme to the west and south of the capital by spring 2014.
The expansion will take 2,400 new hire bikes into 200 locations in the boroughs of Wandsworth; Hammersmith and Fulham; Lambeth; and Kensington and Chelsea. A total of 5,000 new docking stations will be included in the extended scheme.
"Every Londoner should be able to take advantage of our hugely popular and iconic Barclays Cycle Hire scheme which has already brought untold benefits to London's commuters, businesses and visitors alike," said Johnson.
"Earlier this year we took the blue bikes eastwards towards Canary Wharf with enormous success, and this further expansion will bring more than two thousand new docking points south of the river as well as greatly enhancing the rest of the network."
There will be a series of public information sessions relating to the expansion of the cycle hire scheme, as follows:
Thurs 4 Oct, 1200-1400, Hammersmith Lyric Theatre, King Street, W6 0QL
Thurs 4 Oct, 1730-1930, Fulham Library, 598 Fulham Road, SW6 5NX
Sat 6 Oct, 1000-1400, Bush Theatre, 7 Uxbridge Road, Shepherd's Bush, W12 8LJ
Sat 6 Oct, 1600 - 1800, Putney Exchange Shopping Centre, Putney High Street, SW15 1TW
Tues 9 Oct, 1200- 1400, ASDA, Clapham Junction, 204 Lavender Hill, SW11 1JG
Tues 9 Oct, 1600- 1800, Southside Shopping Centre, Wandsworth Town, SW18 4TF
Since the introduction of the London cycle hire scheme on July 30 2010, there have been a total of 15 million hires. TfL is hoping that the extension of the coverage area will lead to 250,000-300,000 more journeys per month. The scheme is sponsored by Barclays bank.
The scheme extended into the east of London earlier in 2012 before the London Olympic and Paralympic Games.
Related links
London cycle hire to extend east for 2012 Olympics
London Cycle Hire boosts property prices