Meet the British team racing UCI events on a £1,600 a year budget
From 11th hour sports director to rest-day football, Joe Laverick gets stuck into racing with the team that combines competitive cycling with a lads' on tour vibe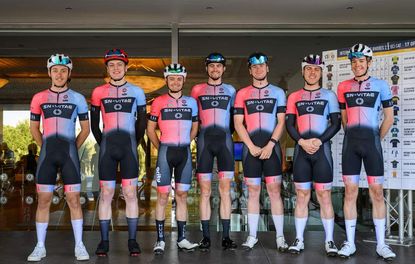 (Image credit: Nassos Triantafyllou)
Get The Leadout Newsletter
The latest race content, interviews, features, reviews and expert buying guides, direct to your inbox!
Thank you for signing up to The Pick. You will receive a verification email shortly.
There was a problem. Please refresh the page and try again.
Walking into the Rodos Palace hotel in Greece for the first time, I didn't know what to expect.
I'd agreed to come to race a block of UCI races in Rhodes off the back of a handful of Instagram DMs. What followed over the next 10 days was perhaps the most fun I've ever had in and around a bike race – a mix between a lads' holiday and a bike racing team.
"Noooo stress," says Charlie Lacaille for what seems like the 100th time today. It's the first week of March on the Greek island of Rhodes and SN Vitae Bim Bam Coaching RT are opening their race season at the International Tour of Rhodes.
You'd be forgiven for not knowing who SN Vitae Bim Bam Coaching RT are. Or, why are they in Rhodes at all. They are a club team set up this season by 24-year-old Charlie Lacaille, who wants to do things differently. Most club teams' first race would be a local closed-circuit crit, or maybe a National B road race. Lacaille chose three weeks of UCI road racing.
Why? "Two of my friends who raced cyclo-cross didn't have a team for 2023, I coached them both and they asked me if I'd be keen on setting up a team and getting some custom skinsuits printed," says Lacaille. "A couple of the other riders that I coach were without a team too, so I got them on board. After racing the Tour of Serbia last year with the VeloSchils team, I realised the UCI stuff is fun. From there, I started pinging out emails to every UCI race in the world thatI thought we could get invited to and got more replies than I thought."
At the time of writing, SN Vitae BimBam's calendar is due to include races in Rhodes, Uzbekistan, Hungary, Poland and of course, the UK. Quite an eclectic mix. The club team's budget for the year is a mere £1,600. It doesn't take much knowledge of cycling teams to realise that a budget of that size won't stretch to a full season of racing. How do they make it work?
That £1,600 was put straight into buying kit for the riders, and anything that was left over into minor expenses. The cost of going to any race is covered by riders themselves. With most UCI races not charging for entry, and often helping with travel or accommodation costs, it doesn't work out as expensive as you'd first think.
"The team's priority will always be to go to as many races as possible. Going to a training camp is cool, but I'd rather go to more UCI races because that's what the riders want to do. Spending money on matching team tracksuits or whatever else isn't really useful.
"Even having a bike sponsor is a hard one because most people have a better bike than what you could give them, so why limit them by forcing them to ride something worse? Going forward, getting to more races and covering staff expenses is where we want to be."
Racing in Rhodes
For 17 days spent in Rhodes, with the opportunity to compete in seven UCI race days, it cost each rider around £550 plus flights. When you consider this includes staying in a five-star hotel with three meals a day, as well as the cost of a rental car too, it's fairly reasonable.
While some criticise aspiring pro riders on the UK scene for expecting the world, that's definitely not the case with SN Vitae Bim Bam. There is no expectation to go on the European race days and no 'set- up fee'. Also, every penny goes straight into racing. Nobody is profiting.
Like doing anything for the first time, it wasn't smooth sailing. Only upon arriving at the race did Lacaille realise it was a UCI requirement to have two people in the team car at all times. A few calls later and there was a university friend on a plane.
That was until Greek Air Traffic Control went on strike. Seb, the friend who'd been convinced to come, ended up flying to Turkey and then getting a bus and a taxi to the ferry port before nipping over to Rhodes. After around 40 hours of travel from Bristol, he arrived less than half an hour before the race was due to start.
While the focus of the team is of course to win, the ethos and mentality is one of pure fun. The period in Greece was my first time racing out of a traditional team environment for years. I felt like I was in this strange Venn diagram of a lads' holiday and a bike race.
We'd wash our own bikes next to the other teams who'd bring mechanics, we'd play football on the tennis courts while other teams had their feet up. It was far from traditional, but in my experience, most cycling teams take themselves too seriously.
Swipe to scroll horizontally
Results on the Rhodes

| | | | | |
| --- | --- | --- | --- | --- |
| Stage | Terrain | Winner | Best Brit | Best SN Vitae Bim Bam rider |
| 1 | Hilly with sprint | Christian Ingemann Lindquist (Restaurant Suri - Carl Ras) | Dylan Humber-Kelly (Yoeleo Factory Team) 41st | Ewan Mackie, 50th |
| 2 | Hilly with sprint | Hjalmar Klyver (IBT - Tripeak) | Josh Housley (SN Vitae Bim Bam) 29th | Josh Housley |
| 3 | Hilly | Andreas Miltiadis (Kiwi Atlántico - Cabo de Peñas) | Ewan Mackie (SN Vitae Bim Bam) 31st | Ewan Mackie |
Steep learning curve
It wasn't just organising personnel that created hiccups. The responsibility of a team car is to service the team in case they have mechanical failure, and also to feed them in the race. It's standard practice to make up bottles the night before and then place them in the car the next morning so riders can come back to collect them. A problem arises if somebody forgets to place those bottles in the car. Queue the SN Vitae Bim Bam team car driving around the convoy asking all the other teams if they could spare a bottle or two as they'd forgotten theirs. It wasn't slick but it worked.
There were no major results to write home about but every day the team had a rider in the breakaway, or in the front group, which is a lot more than many of the other Continental teams that were present at the race. Half of the team were university students or recent graduates, the other half all work part or full-time jobs.
It was quite different to some of the other teams there, such as my former squad, Hagens Berman Axeon who already have riders signed to the WorldTour. One of the Bim Bam riders, Joe Surmon, may well go down in history as one of the only third cats in British Cycling to complete a foreign UCI race.
What's next? Lacaille is realistic in his goals. He still wants to race his bike himself, and managing a team is often a costly and stressful job. However, this would usually be the point in the article when a team makes a bold claim about wanting to go from a club squad to UCI Continental team within the next couple of years.
"I don't think there's much point in a team getting a Continental licence in the UK unless you want to do the Tour of Britain. To go Continental you need around £30,000 as a bank guarantee, and then to spend around another £15,000 in fees to British Cycling and the UCI. You don't really get too much return from that £45k, so I think if you had access to that money then you'd be better off putting it all into a calendar as a club team," Lacaille sums up.
The SN Vitae Bim Bam Coaching RT story isn't quite one of rags to riches. It's a story of guys who want to race their bikes at the highest level that they can. It's the story of them not sitting around complaining, and waiting for something to happen, but going out and making it happen themselves. It's a team in the UK doing things differently, and that to me can only be a good thing.
Thank you for reading 20 articles this month* Join now for unlimited access
Enjoy your first month for just £1 / $1 / €1
*Read 5 free articles per month without a subscription
Join now for unlimited access
Try first month for just £1 / $1 / €1
Get The Leadout Newsletter
The latest race content, interviews, features, reviews and expert buying guides, direct to your inbox!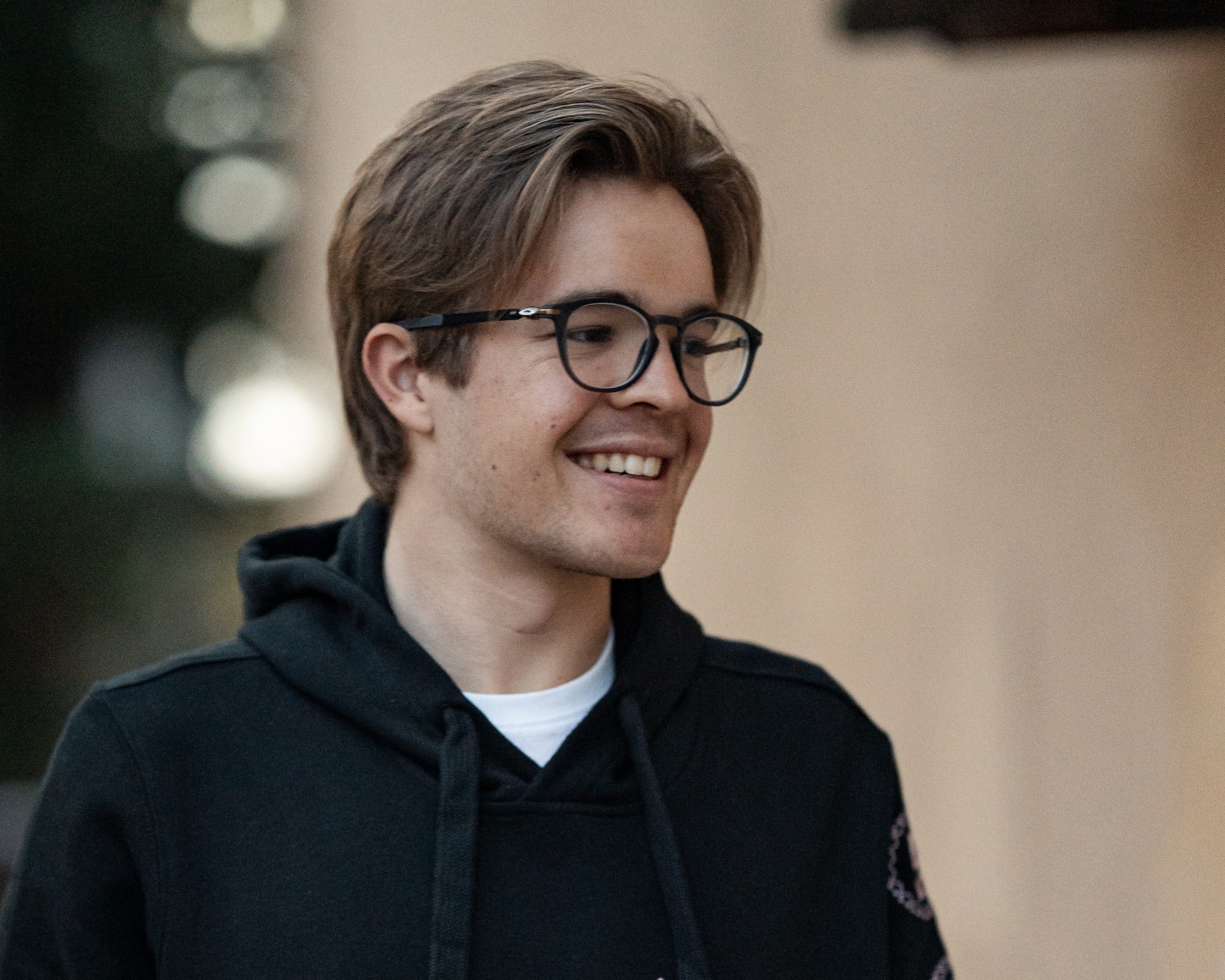 Full-time cyclist & part-time writer
Joe Laverick is a professional cyclist and freelance writer. Hailing from Grimsby but now living in Girona, Joe swapped his first love of football for two wheels in 2014 – the consequence of which has, he jokes, been spiralling out of control ever since. Proud of never having had a "proper job", Joe is aiming to keep it that way for as long as possible. He is also an unapologetic coffee snob.