Pro riders vote to keep race radios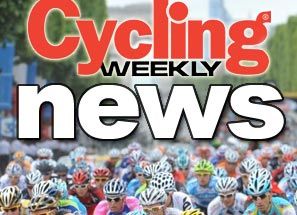 A majority of cyclists are in favour of keeping race radios according to a poll conducted by the Association of Professional Cyclists (CPA). Italian website Tuttobiciweb.com posted the results today.
"I'm happy when the riders can express their views on matters affecting their work and their safety, and I hope that their voice is heard," said CPA president, Gianni Bugno. "Personally, it's better to have a choice on the use of ear pieces than an outright a ban."
The Union Cycliste Internationale (UCI) is pushing to ban earpieces, or radio communication between cyclists and team cars during races. The UCI is meeting today at its headquarters in Aigle, Switzerland, to discuss the issue with the International Association of Professional Cycling teams (AIGCP). The CPA poll will ring in the ears of those attendees.
The CPA polled 344 cyclists from Italy, France, Spain, Switzerland, Holland, Belgium and Portugal - 207 voted for radio use without restriction and 40 voted for a complete ban. The CPA did not explain why it excluded Great Britain and other countries.
Three other questions were asked regarding partial basis:
- Limiting its use to race organisers to warn of race directions and road hazards
- Limiting its use to race organisers to advise of race directions and road hazards, plus the development of escapes and their time gains
- Limiting its use between the sports director in the car and only one of his riders in the race
Unless the AIGCP convinces the UCI otherwise, race radios will be banned this year in all races except the 26 races that form the WorldTour. The UCI has already banned them in junior and under-23 races. At last year's World Championships in Geelong, Australia, the UCI prohibited the elite men from using race radios for the first time. It followed similar trials at the Tour de France and the GP Ouest-France in 2008.
"I think it is wrong, we are in 2010, we are in the modern times," Fabian Cancellara said before the World Championships. Though, he added, "I have seen so many other races where my radio was not working and I still did amazing performances."
CPA President Bugno was in the news earlier this week for butting heads with the UCI over its drug testing. He supported Franco Pellizotti, suspect under the UCI's biological passport, and accused the UCI of using blackmail tactics.
"In my role as president, it's clear that my opinions swing in favour of the riders," Bugno told La Gazzetta dello Sport today.
"It was never my intention to have an aggressive tone or to create problems with the UCI. I respect its system and I hope to continue a working relationship to create a better sport."
Bugno won two World Championships and the 1990 Giro d'Italia when he was a professional racer. He also had his share of doping problems.
In 1994, he tested positive for caffeine and served a three-month suspension. Four years later, in 1998, his name appeared in a police investigation of Doctor Francesco Conconi. Bugno was listed as one of several cyclists who Conconi treated with blood booster Erythropoietin (EPO).
Related links
Race radios banned from UK Premier Calendar events
Thank you for reading 20 articles this month* Join now for unlimited access
Enjoy your first month for just £1 / $1 / €1
*Read 5 free articles per month without a subscription
Join now for unlimited access
Try first month for just £1 / $1 / €1