New Pinarello Dogma K10 endurance bike launched
New endurance bike from Pinarello marries the Dogma F10's design to comfort features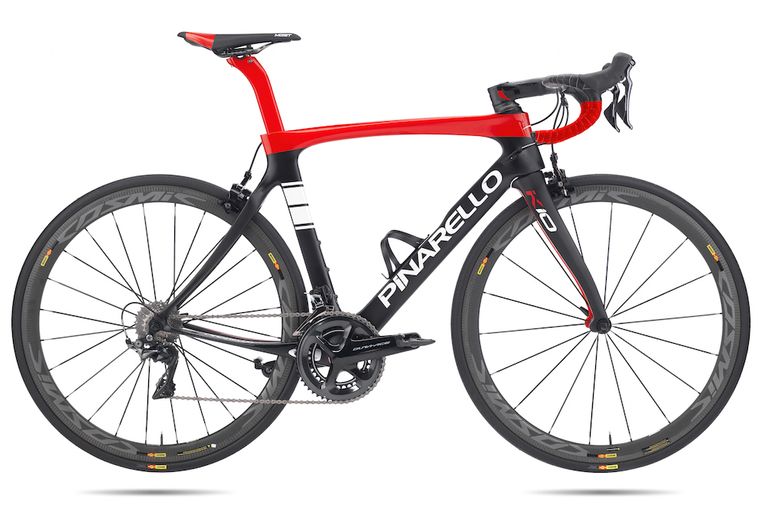 It's not every day that Pinarello launches a new bike. So today must be very special to get two new Dogmas in one day.
Hot on the heels of the new Dogma F10 Disc comes the Dogma K10. Pinarello says that the Dogma K10 is designed to enhance handling on any road surface – so it should be ideal for UK conditions. It says that the Dogma K10 is an endurance machine that marries the aerodynamic qualities of the Dogma F10, as ridden by Team Sky in the Tour de France, with the ride dynamics of the suspension-containing Dogma K8.
So from the Dogma F10, it inherits its aero features. These include the concave training edge to the downtube, shielding water bottles from the airflow. There's also the trademarked Fork Flap – small tabs on the back of the fork's drop outs to improve airflow. The Di2 junction box is also embedded in the down tube as on the F10.
To increase ride comfort and add more stable handling on tricky surfaces, there's a longer fork rake and slacker head tube. The chainstays have also been lengthened and they include a flexing area in their middle section to increase compliance. The seat stays are curved to increase flex here too. It's a set-up reminiscent of Cannondale's Super SAVE geometry on its Synapse, which has recently been updated.
To add to the Dogma K10's endurance credentials, it will take tyres up to 28mm wide, for increased air volume, lower pressures and added bump smoothing.
What you don't get on the new bike is disc brakes – an increasingly common feature on endurance bikes. Indeed the new Cannondale Synapse is disc brake only.