New Wahoo Elemnt Mini shrinks Wahoo functionality to only 31 grams
Wahoo introduces a new compact variant of its Elemnt computer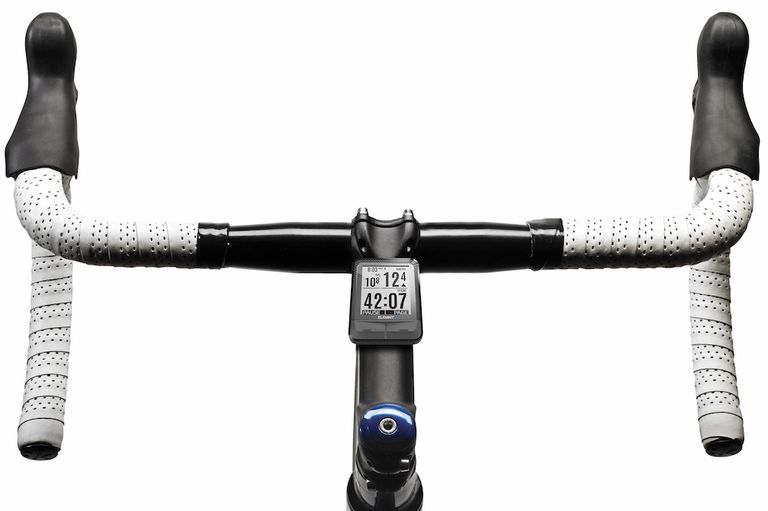 Wahoo's original Elemnt computer was launched in 2015. It was joined earlier this year by the Elemnt Bolt, which Wahoo claimed was the first aerodynamic bike computer.
Wahoo's latest computer is the Elemnt Mini. With a 1.8 inch diagonal screen in place of the Elemnt's 2.7 inches and the Elemnt Bolt's 2.2 inches, it's significantly smaller.
>>> Wahoo Kickr trainer review
It also weighs a claimed 31.2g and is priced at £79.99, as against the Elemnt at 104g and £249.99 and the Elemnt Bolt at 60g and £199.99. The Elemnt Mini computer is controlled using just two buttons on the front rather than the six on the original Elemnt.
But like the other Elemnt computers, it includes Bluetooth and ANT+ connectivity to Wahoo's own sensors, third party devices, smartphones and other on-bike tech. It comes packaged with Wahoo's RPM speed sensor. Wahoo also sells a separate RPM cadence sensor as well as its Tickr heart rate monitor.
>>> The best cycle computers for 2017: a buyer's guide
As with the other Elemnt computers, you get Live Track functionality, letting others see your current location and follow where you've been on a ride along with other data such as speed and heart rate that you choose to transmit from your computer.
What you don't get are the LED indicators of Wahoo's previously launched computers. In the original Elemnt there were two rows of these, that could be configured to give you an visual indicator of selected parameters. In the Elemnt Bolt, these were reduced to just a single row, so having none at all in the Elemnt Mini was the next logical step.
The Elemnt Mini also shares Wahoo's easy set up and parameterisation via the Elemnt Companion app. Scanning the 3D barcode with your smartphone initiates the set-up process. You then configure the computer via the smartphone interface.
Wahoo sells the Elemnt Mini direct via its own website as well as through a selection of retailers.