Tech of the week: new Cervélos, new e-bikes and a new saddle
And news from Decathlon's bike range, the Le Col x Colnago C64, lights and an off-road adventure on the North Downs Way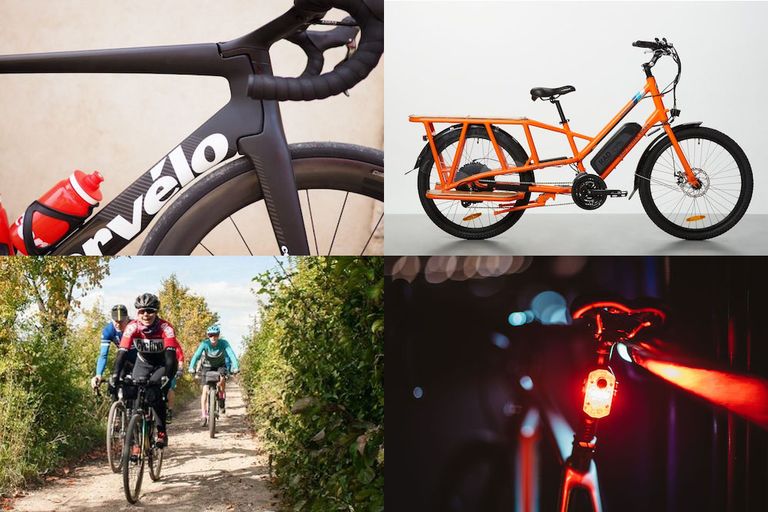 New bikes from Cervélo and Decathlon
This week, we've covered the launch of the new Cervélo S5, which is disc brake specific, with wider tyres and a new aero bar/stem combo. We've taken a ride and given you our impressions.
Alongside the S5, there's a new Cervélo S3. This is available both with disc brakes and rim brakes and is designed for improved aerodynamics over the outgoing S3 model.
Decathlon has had a revamp of its bike range too. There are new Triban bikes and it says that it's dropping its B'Twin brand to concentrate on its Triban range. And the Le Col clothing brand has collaborated with Colnago to launch a limited edition Colnago C64 in Le Col colours.
Scicon is best known for its extensive range of bike bags. But now the company has branched out into saddles. We've had a look at what its new Elan saddle brings to the party.
Bike lights and new e-bikes
Ribble has debuted its Endurance SLe e-bike this week too. It's another of the growing range of e-bike that don't look like e-bikes and the Ribble comes with a headline-grabbing 11kg weight.
And we've covered two new e-bikes from Rad Power Bikes. Taking advantage of the latest legislation that allows e-bikes to be fitted with a 1000W motor instead of 250W max, these have 750 watt motors for more load lugging power.
With dark nights upon us, we've had discounts on bike lights. We've also told you about a new initiative by See.Sense lights, that uses the lights' inbuilt sensors and rider-recorded data to identify dodgy road surfaces and other infrastructure problems, relaying the info to British Cycling.
We've also been on an off-road adventure along the North Downs Way, taking three days to ride all the way to Canterbury. And we've told you about the experiences of four cyclists who fought off injury through a bike fit.
Also, for the sweet toothed, with Christmas around the corner we're currently offering a Lindt advent calendar when you take out a Cycling Weekly subscription.