Organisers of women's Route de France blame UCI for race's cancellation
Move leaves France without a major stage race on the women's international calendar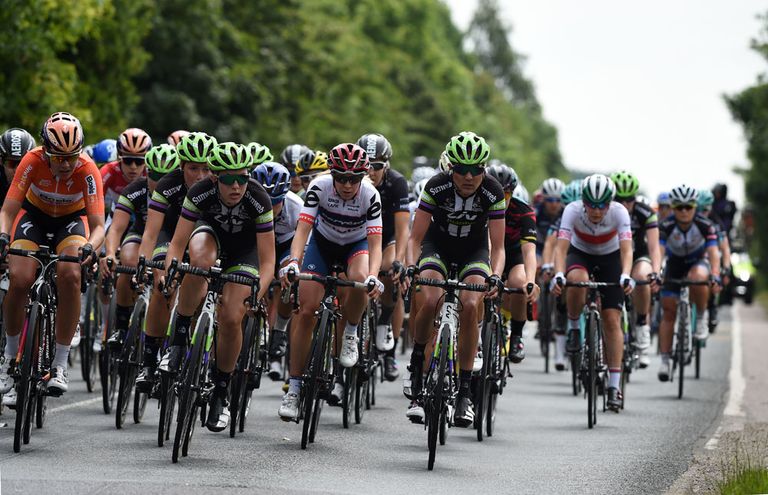 (Image credit: Andy Jones)
Women's road racing has been hit with a significant blow with the announcement that the week-long Route de France stage race will not take place this year. Organisers Hervé and Brigitte Gerardin placed the blame for their event's cancellation squarely on the UCI.
>>> London finale shows Women's Tour is 'biggest and best' stage race in the world, says organiser
"It's completely scandalous, thanks UCI," they stated in the communique announcing the race's demise after 10 editions, the last of them won by American Amber Neben.
The Gerardins had been working with prospective stage towns on the 2017 edition, but were set back when the event was not included on this year's WorldTour roster.
"Our entry to it was unfortunately blocked by the UCI for the following reason: the dossier we sent in mid-August arrived too late at the UCI', the Gerardins stated.
Rated 2.1, the highest category for a stage race, the Route de France has received regular praise from the UCI for the standard of its organisation.
Yet, having missed out on inclusion in this year's WorldTour, the event due to take place on August 5-13 suffered a further blow with the scheduling of other key races during that period, including the European Road Championships and the two Swedish rounds of the WorldTour.
Watch: Women's bike of the year 2017
"We've accepted not being part of the Women's WorldTour calendar, but we have to condemn the incoherence of this competition, which is forcing us to cancel the Route de France," said the Gerardins.
"We've always hoped that women's cycling would flourish at the international level, but not by favouring a lot of organisations that have been established a lot more recently than ours."
The race's organisers said that they tried to reach a solution through discussions with the UCI and the French federation, but were unable to find a compromise for this season.
However, they added that they have already started working on plans for the race's return in 2018, 'on the sole condition that a worthy place can be found for us within the international calendar'.
Home to three major stages races in the shape of the Grande Boucle Féminine, the Tour de l'Aude and the Route de France as recently as 2009, France no longer has a single 2.1-rated stage race.