James Shaw wins opening round of Junior Road Race Series
British road race round-up (March 22-23): News and results from around the UK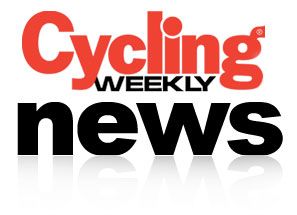 James Shaw secured a sweet victory for the Haribo Beacon Road Team when he won the first round of the British Cycling National Junior Road Race Series, the Cadence Road Race, in Wales on Sunday.
Shaw took a comfortable win after building a lead which at one point was three minutes over a group of chasers which included team-mates Joe Evans, Levi Moody and Tom Bayliss.
And with Evans and Moody taking second and third, Haribo Beacon were left celebrating a 1-2-3 in the 68-mile event near Three Cocks in Brecon.
Elsewhere Jason White, the 41-year-old from Benfleet in Essex, won the Wally Gimber Memorial at Woodchurch in Kent on Sunday.
White won a bunch sprint from Will Goulbourne (Corley Cycles), while Lewis Atkins (Pedal Heaven-Colbornes RT) was close behind in third at the end of the 55th edition of the 81-mile race near Ashford.
In Devon, 18-year-old Callum Ferguson (Zappi's RT) won the Modbury Spring Road Race after attacking breakaway rival Scott Gurnett (Tanks Direct Cycling). He crossed the line around 15 seconds ahead at the end of the 63 miles, while Ben Davis (BH Solidor) was third).
And in round three of the CDNW League at Embleton in Cumbria on Sunday, Matt Cronshaw (Velosure Giordana) took the win ahead of Hugh Carthy (Rapha Condor-JLT), with David McGowan (Metaltek) another five seconds back.
Elsewhere, the evergreen Dean Downing (NFTO Pro Cycling) bagged his first win of the season when he sprinted to victory at the end of round three of the Darley Moor Series, staged on the popular circuit in Derbyshire.
The 39-year-old from South Yorkshire took the win ahead of Team Zenith rival Adam Kenway, while Dave Shackleton (Clay Cross) was similarly just a few inches back in third.
Downing, who was fourth in the previous week's Betty Pharoah Memorial, bided his time in the bunch as a break got clear. But on the final lap he was part of a group which chased them down before taking the win.
GS Metro's Carl Donaldson held off Cestria RT rivals Colin Ash and David Hopper to take the win in the Reivers Road Race in Northumberland on Saturday.
The 37-mile race, part of the Scottish East Series, was organised by Berwick Wheelers and saw Donaldson win a five-up sprint for the line which was borne out of an eight-rider break which had gone clear in the latter stages of the race near Etal.
In Essex, Steve Lampier (Velosure Giordana) secured his second win of the season when he won the Eagle Road Club Circuit Race at the Redbridge circuit on Saturday.
The 30-year-old Peterborough rider, who won the Velo29 North East Trophy in his first race of the year last month, held off Madison Genesis rival Alex Peters and Simon Alexander (Richardsons Trek) for the win.
Part of the Women's Team Series, the women's race was won by Laura Massey (Epic Cycles), from Mathilde Pauls (Fusion RT).
And in the fourth round of the Northants CRA Spring Handicap Series at Old, Mike Lear (VC Rutland) won a bunch sprint finish to the 2/3/4 race, the 18-year-old from Oakham holding off Tom Scott-Collins (Numplumz) on the line.
British time trial round-up (March 22-23): News and results from around the UK
Thank you for reading 10 articles this month* Join now for unlimited access
Enjoy your first month for just £1 / $1 / €1
*Read 5 free articles per month without a subscription
Join now for unlimited access
Try first month for just £1 / $1 / €1
Snowdon Sports is a long-established independent sports news agency, which supplies editorial to a range of media outlets - such as Cycling Weekly - as well as sports governing bodies. Snowdon Sports often covers results at Cycling Time Trials events in the UK and has long been a source of information and imagery to Cycling Weekly.