Equal prize money and stand-alone races for British Junior Road Race Championships
Both races to take place in Oxfordshire in mid July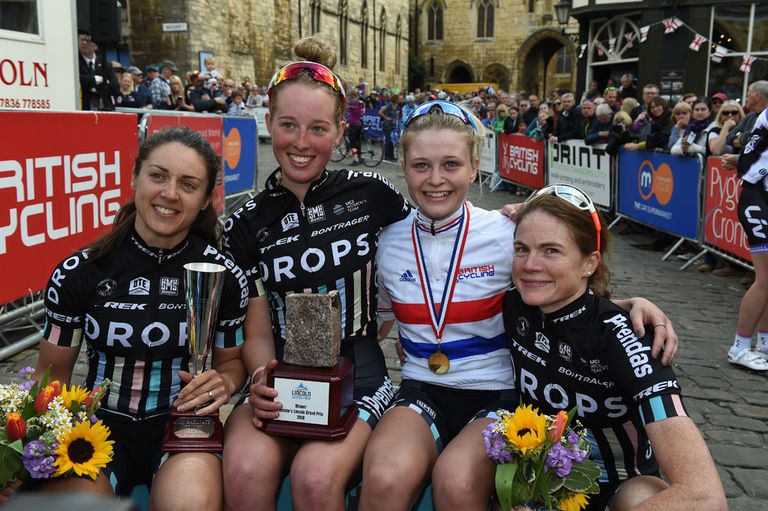 (Image credit: Andy Jones)
British Cycling has confirmed that both of the Junior Road Race Championships will be run as stand-alone events in 2017.
In previous years the junior women's event has been incorporated into a senior race, but will now be run on the same day as the junior men's race.
There will also be equal prize money for both events.
>>> How a bike made from parts bought on eBay won the National Hill-Climb Championships
Jonny Clay, British Cycling's director of cycle sport and membership, said that he was proud of the efforts that the national governing body has put in to reduce the gender gap in cycling to the point where it is now possible to hold a stand-alone race for junior women.
"The opportunity to stage a stand-alone women's race has come about due to the surge in numbers of competitors eligible to race.
"In recent years, British Cycling has put numerous initiatives in place to address the historic gender gap within the sport, and we are delighted that the inclusive culture within our clubs and events is leading to more and more women taking up cycling for sport or for leisure.
>>> British junior dominates Belgian cyclocross races during winning weekend
"To stage the Junior Men's and Women's Road Race Championships on the same day and in the same location will give spectators the opportunity to see some of this country's most promising young male and female riders compete."
The races will take place on July 16 in Wallingford, Oxfordshire, meaning a lumpy parcours through the Chiltern Hills, with the junior men tackling 116km while the junior women will race over 86km.